Should procurement be the champions of digitalisation?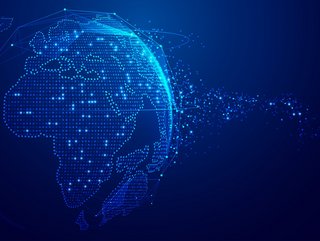 Emmanuelle Hose, GVP and Regional General Manager (EMEA), Rimini Street on why procurement professionals should be the champions of digital transformation
Rightly or wrongly procurement has garnered a reputation for saying 'No!" rather than yes when it comes to procuring IT. Now, though, I see that changing as increasingly I'm working with procurement professionals as part of decision-making teams focused on how best to shape technology strategies to enable digital transformation and innovation. This chimes with research we commissioned last year saying that 30% of procurement professionals are now measured on the impact they have on strategic innovation programme performance. So why has this become such a priority?
It would be wrong to suggest procurement has suddenly shifted its focus from ensuring goods and services are delivered on time and within budget. That still remains a priority, but there is a growing urgency for every organisation to work out how they are going to evolve internal business processes, supply chain ecosystems and enhance interactions with customers. In every conversation I have with procurement the emphasis is on how technology delivers benefits to the organisation in terms of competitive advantage, new revenue opportunities and strengthening customer engagement.
This approach requires a much closer relationship with the CIO and our study suggested there is still work to do. While 41% of procurement professionals say they have a strong connection with IT, 58% admit the relationship is poor or could be improved. There are various steps IT and procurement can take to improve their working relationships, the most obvious being better and more open lines of communication. But given the fast pace of change, it will be important for procurement to receive more training in IT skills to understand how transformation can improve business performance as well as create shared KPIs with their IT colleagues.
Three areas in which procurement should be evaluating
Firstly, how does this transformation affect competitive advantage? In the past, the technology industry has been accused of developing software looking for a problem to solve, which sometimes makes it harder to decide which software investment will deliver real value to the organisation. Added to this procurement and IT has to manage the competing demands of different departments for investment in their IT requirements, which requires careful assessment of the relative merits of each proposed strategy.
A pragmatic starting point is asking, "Is this investment really necessary?" The more important question, though, is whether it will move the needle for the organisation and a follow-on question then becomes which one offers the best return on investment (ROI)? Another bad habit in the IT industry is to say that the only way to achieve change is to deploy the latest widget but achieving change can come in many different forms. Yes, it could be adopting new software. It could be upgrading your existing applications. It could be adding new functionality to these existing systems, either through best-of-breed applications at the edge of your IT environment or by building functionality specific to your business.
This leads to the second consideration: what is the return of investment of change? There is some discussion among enterprise software vendors suggesting that the only route to modernisation is to adopt the latest and greatest technology. For many vendors, this means moving to the cloud but moving to the cloud is not 'one-size-fits-all'. For example, there could be obvious financial benefits to closing your data centre and shifting to a public cloud infrastructure, but it can be possible to maintain your existing applications in a private cloud in a 'lift and shift' approach. This reduces disruption, and ensures teams are using recognised interfaces. If you are concerned about cybersecurity, because your data is sensitive, it gives you greater control. In any case, a holistic analysis should be done on ROI – not just for cost savings, but impacts on operational efficiency, labour, KPIs, capabilities, and risk reduction.
On the other end of the scale, you could 'rip and replace' your existing in-house applications and deploy cloud-based Software-as-a-Service (SaaS). This might provide access to the latest functionality and vendors may offer to automate upgrades thus reducing the burden of managing the applications. However, there are other costs to consider. You are still responsible for integrating the cloud applications with your core environment so you may need to invest in security to avoid breaches as simply relying on vendor security patches is a rather old fashioned, clunky way to try to secure your IT environment – especially when digital transformation is enabling far more dynamic interaction with the outside world, and as a consequence creating more dynamic threats. Ensuring data is available across all your entire IT environment is also critical, so that you have a single view of your customers, employees and supply chain. However, most organisations deploy different cloud applications from different vendors, which means you need to ensure interoperability between the applications.
In addition, there is the question of support. You may have some applications in the cloud, some in-house and you may use different providers for different levels of support. A hybrid composable strategy brings a best-of-breed approach by leveraging the right partners to support areas in their expertise at the right price points, without being locked into a single vendor for all.
A final area to evaluate is "Who has the expertise?" During different periods in the IT industry, there have been cycles of customers taking applications in-house and looking to build out internal teams. Then at other times, there has been a drive to outsource to reduce costs. Increasingly now we are seeing more clients start from the point of who is best placed to optimise and improve the business applications. Given there are skills shortages across the IT industry, clients are much more pragmatic about what makes the most sense for them to deploy, manage and transform compared to working with partners. This is not outsourcing, simply asking a partner to "keep the lights on" for certain IT systems. Our clients expect a partner who is invested in their business goals and has the expertise to understand how to optimise and evolve business applications to best deliver competitive advantage through digital transformation.
Digital transformation - a daunting challenge
Digital transformation can be perceived as a daunting challenge. To a certain extent that's right as historically organisations have attempted hugely ambitious projects and not thought through the considerations outlined above. It is why a lot of our clients are starting to talk about a smart path to innovation where they move through a progressive programme of change prioritising those areas where they deliver the most immediate impact, optimising, evolving and then transforming their IT environments over time. Procurement can play an integral role in shaping this smart path given its expertise in setting out frameworks for acquiring and managing enterprise software applications, but it will also require an adjustment in skills and approach. Working more collaboratively with the CIO, procurement has an exciting opportunity to make a strategic contribution to digital transformation goals that can deliver a competitive advantage.