Responsibly's US$2mn investment win heralds company growth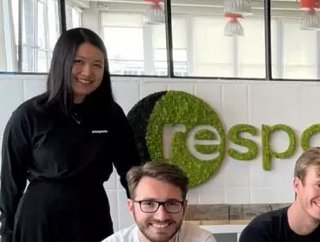 Supplier data platform Responsibly secures US$2mn investment, heralding the expansion of its services and the growth of its industry team
With US$2mn now in its pocket, Danish start-up company Responsibly is gearing up to fund the expansion of its team and to accelerate its technological progression, all in an effort to streamline its services ready for a growth in demand. The pre-seed investment round led by capital firm Flash Ventures will allow the soft-launch of the supplier data platform and kickstart the company's bid to become a global procurement programme. 
Funding will be used to recruit more engineers, data scientists, and members to its impact intelligence team, advancing the platform's capabilities and allowing the programme to sustain a high-quality level of customer service and satisfaction as it continues to evolve and adapt to the changing landscape.
"Our vision of making every purchase in the world responsible is great but ambitious, being able to announce a US$2mn pre-seed with some incredible investors is a boost to kickstart that journey," acknowledges Thomas Buch Andersson, Co-Founder and CEO of Responsibly. 
The start-up programme targeting the enhancement of the procurement process
Responsibly aims to provide businesses with an understanding of global supplier data, enabling organisations to purchase efficiently and - as its name suggests - 'responsibly'. The programme provides a centralised hub for supplier data of over 10,000 suppliers for pilot customers and awards its users with scorecards to assist them in future sourcing decisions. This then results in a knock-on effect on the value chain, enabling businesses to enhance their procurement processes and decrease their negative global impacts. 
"If we can make it easy for purchasers to evaluate how their suppliers compare on a planetary agenda, as it is to compare them on price, then we think we can unlock the huge force for change that's sitting in the world's procurement departments," continues Buch Andersson. 
In an attempt to innovate the industry, Responsibly targets the transformation of structured supplier data into fuel for decision-making, allowing its users to compare cost against ESG impacts. 
Aiming to enable companies to understand data and handle it 'Responsibly'
Founding Partner at Flash Ventures and optimistic investor Johann Nordhus Westarp believes that the wider team behind the platform, combined with its leadership, make for strong foundations full of growth potential, and an attribute that made them appeal to the investing company. 
"Together, their ability to execute on their vision makes this something of an easy decision. The timing is perfect, and companies will fundamentally change the way they procure in the next couple of years. 
"Price - or value - driven procurement will give way to impact-driven procurement. Companies are acting somewhat blindly today, treading water to solve the 'problem of the day'. Responsibly helps them finally get visibility into their procurement footprints and make forward-thinking decisions for all the right reasons."
The start-up platform recognises the challenges facing the industry and is eager to tackle them to aid companies to streamline their processes, increasing its global reach and reputation as it expands upon its programme capabilities and its team going into the future. 
"The first problem to solve is transparency," adds Buch Andersson. "Right now, there are thousands of information sources, moreover, that information is too costly to access and interpret, which means it's rarely fully leveraged in sourcing decisions. The funding enables us to expand our top-end engineering team and build the engines and intelligence that can read, interpret, and translate information across sources into intuitive scorecards, so we can pilot the product with our very exciting pilot customers."