Proactis report: Major companies invest in digitalisation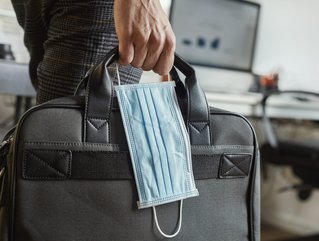 Discover how major companies are investing in digital transformation to help them recover from significant disruption, according to Proactis's report
What is eRecovery?
As organisations grapple to navigate and recover from the disruptions of the past few years, more and more are turning to digital business transformation.
eRecovery is Proactis's term for the use of digital tools to improve a company's chance of success, particularly in the context of significant global disruption.
"The effects of these disruptions have been felt internationally, and consistently. They range from supply chain issues to availability of talent, logistics challenges, stock shortages, increased costs, the impact of sanctions and much more," said Proactis.
The company added: "And most larger businesses have already made strides to change their fundamental business habits to adapt to these impacts. More than 90% of those we spoke to have redeployed, refocussed, reskilled or upskilled their workforces in the context of digitisation."
Steps taken to digitise businesses
With 40% of businesses investing in software to tackle supply chain & procurement issues, some key examples of steps taken to digitise business include:
Migrating assets and business functions to the cloud
Using software and new technology to replace manual processes
E-invoicing
Digitising finance and procurement
Re-training staff to digital, data, and technological roles
Digital receipts
"Our findings show that major businesses are increasing investment in digital transformation this year, with spend expected to increase at least four-fold in some nations," commented Proactis.
"The message is clear. Businesses are investing in an eRecovery: transforming digitally to improve resilience and create trading opportunities amid large scale disruptions."
COVID-19 continues to be the top threat to recovery
Whilst there are many potential barriers to success, COVID-19 remains the number one threat for most nations.
"Despite what many view as a positive approach to tackling COVID-19, in the UK most businesses still view the virus as the major threat to overcome," explained Proactis.
With major UK businesses investing £4.8mn in digitalisation in 2021, digitalisation to navigate the impact of COVID-19 is being taken extremely seriously in the UK.
"Coming out of a major lockdown at the beginning of the year, significant investments were made across all areas of business. On average, UK businesses invested £4.8mn across 10 different areas of business, though this scale of investment lagged behind French and US businesses, where the average larger business invested over £5mn," said Proactis.
"In the UK, on average the largest capital investments were seen in digitising production and manufacturing, where technology can help to accelerate the transition from design to manufacture and encourage innovation."

To find out more, click here to read the full report.