Penny Software and Mastercard debut partner payment service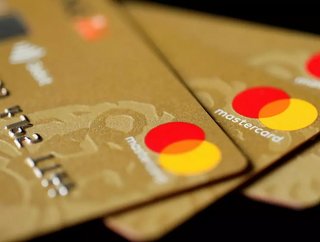 Penny Software partners with tech leader Mastercard on improved business-to-business payment experience Mastercard Track™ pilot in Saudia Arabia and MENA
The Mastercard Track™ Business Payment Service: the latest partner-project between digital procurement company Penny Software and prestigious tech leader Mastercard. The service sets out to deliver an enhanced B2B customer experience using dynamic technology to facilitate a bridge to global financial barriers. Their new venture is due to trial in Saudi Arabia and the greater MENA region, hoping to see success in a mission to provide secure global electronic payments between buyers and suppliers via an open-loop network. 
Flaunting attractive features such as rich data exchanges and options to automate payments across multiple payment rails, the digitalised service aims to allow businesses to improve their security, control, and cash flow efficiency.  
"Our mission at Penny is to provide efficiency and empower organisations," says CEO of Penny Software, Iyad Aldalooj. "Mastercard Track™ Business Payment Service fulfils our mission by enabling penny users to wire-transfer money to their vendors through the penny procurement software."
Promising digital procurement to enhance B2B payments
As a business that supplies source-to-pay enterprise programmes, Penny Software prioritises providing managerial assistance to companies regarding their procurement and spending. Currently, the company is establishing itself in the Asian B2B marketplace, building its presence in the Saudi region with a goal to digitise the construction industry's B2B sourcing and procurement.  
"There is a structural need to digitise and automate B2B payments accelerated by the global pandemic, and Mastercard Track™ allows us to fully take advantage of this opportunity," says J.K Khalil, Country Manager for Saudi Arabia, Bahrain and Levant, Mastercard. 
"We are delighted to partner with Penny Software to further deliver on modernising the business payment ecosystem in Saudi Arabia and the wider MENA region by delivering a better payment reconciliation experience for corporate and SME customers looking to optimise the way they pay and get paid."
Tactics for growth as online marketplaces advance
The partnership succeeds in benefiting both companies involved. Following the announcement in the latter part of 2020 that Mastercard would add global card payment capabilities to its expanding US business payment repertoire and account-to-account functionality, Penny has offered to provide comprehensive procurement solutions that aim to allow businesses the opportunity to completely digitise and consolidate their procurement processes from request to payment. 
COO of Penny Software, Majid Aldalooj, says: "Covid-19 reinforces our commitment at Penny of digitising procurement from request to payment. Our partnership with Track enables our users to streamline their business payment through the penny platform."
Globally, the procurement software market is growing at a CAGR of 9.1%, with the expectation to surpass US$7bn by 2022. Similarly, the B2B online marketplace is predicted to account for approximately 30% of the total worldwide online B2B sales by 2024. It's evident Penny and Mastercard are keen to profit from the expanding market demand, aiming to make their mark on the worldwide digital procurement stage early, building upon their joint venture outside of Saudi Arabia and MENA in the coming years, success-dependent of course