Levi's: Digitising their way to post-Covid-19 recovery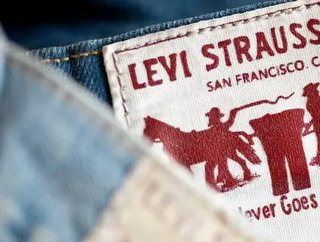 In an effort to recover from the impacts of Covid-19, Levi Strauss & Co.'s finance chief upping capital spend on digitisation initiatives...
On Thursday, Levi's Strauss & Co. reported net revenues of $1.31 billion for the December to February quarter period, marking a decrease of 13% compared to the same period last year. The company is expecting sales growth thanks to an increase in vaccinations and stimulus funds boosting economic recovery, forecasting a net revenue increase of 24-25% for the first half of 2021 compared to the $2 billion net revenue it booked same period in 2020.
Singh said this is "largely driven by a faster recovery and a more optimistic view that we have." 
After budget cutbacks and store closures due to the global pandemic, to help get the company back on its feet, Levi Strauss & Co.'s finance chief is now increasing capital spending. According to Chief Financial Officer Harmit Singh, Levi's is now allocating an estimated $210 million, up from the $130 million the capital spending budget was previously trimmed down to, with two-thirds planned for digitisation initiatives. 
"We are reallocating our costs in a way that we drive synergies and savings and invest in areas of growth," said Singh.
Although the company was forced to temporarily shut down many of its approximate 1540 locations due to local lockdown restrictions, Levi's still plans to open 81 new stores in 2021. However, the company is also working on expanding its online presence and increasing its focus on eCommerce with virtual styling and shopping services.
The digital strategy includes spending on Levi's smartphone app, customer loyalty programs and expanding its "buy online, pick up in-store" service offering through Europe and Asia. The company is also looking to improve distribution, which is largely reliant on third-party providers, and increase efficiencies by gaining better visibility on inventory.
On leveraging data analytics and AI to better forecast consumer demand and establish insights-driven pricing, Singh said, "As we decide about pricing and promotions, it tells us how deep you can go." Levi's will also use part of its budget to launch its new enterprise-resource-management system, unifying data across inventory management, supply chain, finance and human resource management. "We started in Mexico and are now rolling it out to Canada and the US," said Singh.
Just as people are now accustomed to home offices and hoping the trend is here to stay, the move to more relaxed dress codes brought on by the pandemic is expected to hold. In a note to clients, Lorraine Hutchinson, a research analyst at Bank of America Corp., said, "We think underlying brand strength, new distribution opportunities and an accelerated shift to more comfortable apparel will allow [Levi's] to exit the pandemic better positioned than peers."