Jennifer Moceri: A champion of diversity, equity & inclusion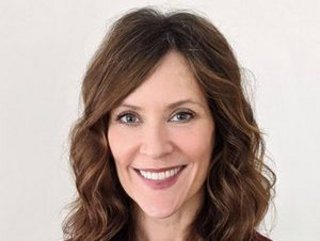 A leading executive and agent of change, Jennifer Moceri, CPO of Google, is a champion of DE&I, with a passion for organisational transformation
Name: Jennifer Moceri
Job Title: Chief Procurement Officer
Company: Google

For more than 25 years, Jennifer Moceri has been a part of the procurement world. She has proven herself to be a leading executive and agent of change with experience in consumer, automotive, and food ingredients industries.

Moceri is a highly accountable and resilient leader who builds collaborative relationships, with clear dedication to continuous improvement and productivity, as well as a passion for organisational transformation and building talent to enable growth, profitability, and value.

Over the years, Moceri has worked for the likes of ZF Group, Borg Warner Automotive, Lear Corporation, Tate & Lyle, and Diageo.

Today, she is the Vice President of Global Procurement and Chief Procurement Officer (CPO) at Google.
Supplier Diversity at Google
Under Moceri's leadership, Google recognises its responsibility to promote diversity, equity and inclusion (DE&I) across all aspects of its operations.

Surpassing its goal of spending US$1bn with diverse-owned suppliers in 2021 (spending US$1.5bn), Google has set its targets higher for 2022 with ambitions to grow its spend to US$2.5bn in 2022, as well as expand its programmes beyond the US.

"We want to help build an inclusive economy that works for everyone. This extends within our company and accounts for the economic impact that we can have when we buy goods and services. That's why we're providing access, development and investment in diverse-owned companies through our supplier diversity programme," commented Moceri.

Maximising spend is just one piece of the programme; under Moceri's stewardship, Google also plans to make additional investments in mentorship and training to help SMEs grow their business.

"Through our Google Tuck Digital Excellence Program, we're providing resources that help develop digital skills and build an online presence. By the end of this year, we will have graduated more than 425 diverse-owned business leaders and awarded US$750,000 in scholarships as part of this programme," said Moceri.

Committed to bringing such investments and commitments to life, Google strives to provide eligible supplier payment within 15 days as part of its Accelerated Payments Programme, and has established a Certification Access programme for financial support and the removal of administrative burden when obtaining a diversity certification.

"We're continuing to find innovative ways to remove barriers; this includes encouraging existing suppliers to partner and create alliances with diverse-owned businesses," commented Moceri.

Moceri sees true progress as historically underrepresented businesses having increased access to equitable opportunities to grow their businesses. She is dedicated to continuing the organisations work of driving positive social and business impact.

"We are proud of exceeding our first spend goal and the programmes we have created to elevate diverse suppliers. Yet we know we have more to do and look forward to continuing that work and increasing our impact through our mentoring, development and partnership programmes, especially as we expand our programmes globally. We're excited about the opportunities and innovations that we can bring to this space as we continue this journey alongside our suppliers," reflected Moceri.

Moceri ranked at number three in Procurement Magazine's Top 100 Women in Procurement 2022.