Ivalua: Five steps to modernising supplier management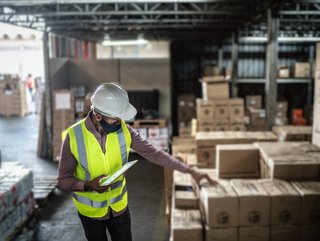 Discover five effective steps to modernising procurement's supplier management operations, according to global procurement software company, Ivalua
Effectively managing suppliers is one of the most important factors to ensure success. Now more than ever, the interconnectivity of supply chains and the dependence on suppliers to successfully bring innovative goods and services to market, are driving the need for new holistic approaches to supplier management.
Despite being faced with growing ESG targets, increased risks, and high demands for cost reductions, many organisations are lacking the collaborative skills to navigate these challenges with their suppliers.
According to Forrester and Ivalua, when it comes to supplier management most organisations have limited communication, poor visibility, and transactional relationships are still the norm. In fact, only 13% of business leaders have formal programmes that are broadly applied across the supply base.
So how can procurement function modernise their supplier management?
Ivalua's five-step modernisation strategy for supplier management
1. Gain control of supplier data
For many organisations, data is dispersed among multiple systems with duplicates and errors. Few organisations actually know which suppliers they buy from and exactly how much.
\While spend analysis solutions can help to rationalise vast quantities of supplier data and provide greater accuracy, they typically work after the fact, rarely fix underlying issues in the back end systems, and are therefore insufficient, says Ivalua.
"To truly gain control of enterprise-wide supplier data, leaders must implement vendor master data management (MDM). Such solutions, especially if embedded in spend management suites, can help unify data across the enterprise and fix duplicates and other issues at the source," said Alex Saric, CMO at Ivalua.
He added: "Successfully employing MDM requires procurement to closely engage IT. Unfortunately, collaboration with IT was identified as the top obstacle to improved supplier visibility. Leaders must make a concerted effort."
2. 360-degree visibility
Whether it's a new, existing or potential supplier, once identified it's important for procurement functions to gain visibility into all relevant aspects of those suppliers.
"Fragmented S2P applications are the top challenge here. Ironically, Forrester found that this problem is most acute for organisations that are most advanced with supplier management," said Saric.
"Too many of these enthusiastically adopted best-of-breed, point technology solutions to solve immediate issues, finding that they exacerbated the problem of data fragmentation. Leaders must plan out the long-term data approach when selecting technology," he added.
While there is no 'one-size-fits-all' solution to provide all the information required, Saric explains that a hub and spoke model with a core modular platform can provide the requisite visibility.
"The key is to look under the covers of the many so-called 'integrated suites' or 'platforms' to understand if data is unified within S2P and how easily it can be complemented by external sources," explained Saric.
3. Map your sub-tier
Once an organisation has gained 360-degree visibility into immediate suppliers, the next step is to add depth. Most supplier risks lie in the sub-tier. Lack of visibility into this area leaves organisations exposed and blind to risk.
"Effective risk management or improvement plans must include sub-tier suppliers," said Saric.
He added: "S2P technology should be leveraged to address this problem. The key is providing suppliers direct access to the system and defining action plans for them to enter sub-tier dependencies. Inputting this information directly into the system drives efficiency – no need to manually consolidate emails or spreadsheets. It also allows users to automatically enrich sub-tier suppliers with risk and performance data from external or internal sources, and map common dependencies across suppliers to better assess risk."
4. Effective and scaleable collaboration
While ensuring that the right suppliers and selected and monitored will provide an initial boost, long term effective supplier management with the biggest gains comes from ongoing engagement.
"Take carbon reductions for example. Almost no organisation is where it wants to be. With 70% of emissions coming from the supply chain, the key to meeting the aggressive targets being announced by ever more companies is to collaborate with suppliers that are as keen to improve as you are," explained Saric.
He adds: "Digitising collaboration is the key to success. It is critical to the top 3 planned strategies going forward, from collaborating with more suppliers to increasing flexibility in how suppliers. meet requirements and share more information. A lack of technology to enable supplier collaboration was identified as the top obstacle to improving sustainability and top three for improving innovation."
5. Incentivise the right kind of behaviour
While technology is a great enabler, it is important to remember the human aspect. The procurement function can only drive the intended results if both procurement and suppliers are incentivised to collaborate.
"Procurement needs skin in the game. That means procurement KPIs must reward improved benefits achieved from improved supplier management, whether that is improved sustainability, less disruptions or other. Cost dominated KPIs incentivize the old way of working with suppliers," explained Saric.
He adds: "Similarly, suppliers need to be incentivised if you expect them to share innovations or invest more time than needed to simply fulfil orders. That is true even for the largest organisations. Implement a customer of choice program, or assess and improve an existing one. Pay suppliers on time, give them more flexibility in how they meet your requirements, be transparent with them, and give them access to the systems they need to more easily and effectively collaborate with you."