Flint Group and SAP Ariba; A transformation success story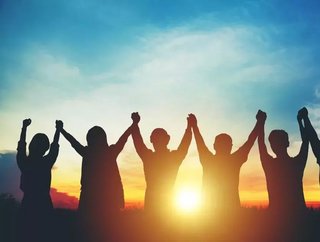 Fling Group transforms its procurement with SAP Ariba Solutions...
Created by the union of XSYS Print Solutions and Flink Ink Corporation in 2005, is one of the world's largest suppliers to the printing industry. Working with SAP Ariba solutions, the Fling Group has centralised and digitalised the procurement of its indirect materials and services, resulting in increased efficiencies, reduced costs and better spend management.
The Flint Group replaced its manual procure-to-pay processes with SAP Ariba solutions cloud-based platform. With a single unified solution, the company was able to standardise its purchasing process across the enterprise, increasing transparency and simplifying the buying, invoicing and accounting process for both internal employees and external vendors.
"We have vastly improved our employees' buying experience and process efficiency with our shift to the cloud and implementation of the SAP Ariba solutions," said Arno de Groot, vice president, Procurement Packaging, Flint Group. "What's more, with a complete unified procurement system, we have greater visibility into spend, enabling more informed buying decisions and a positive effect on our bottom line."
Operating in over 130 centres across six continents, to ensure optimum customer service, the Flint Group works with an intricate network of suppliers, which previously had made for a complex and time-consuming procurement process. A lack of transparency on spend and data inconsistencies further complicated matters, resulting in an incomplete view on costs and hindering the ability to make well-informed procurement decisions.
Leveraging SAP Ariba solutions, the Fling Group has been successful in:
Reducing maverick spend by empowering employees by providing an intuitive user experience to make guided buying decisions.
Improving compliance, accounting accuracy and the accounts payable process by attaching a purchase order to almost every invoice.
Reducing its vendor base and instituting a preferred supplier program to help maximise rebates and incentives while improving the supplier experience.
Avoiding duplicate or unnecessary purchases by increasing visibility of current stock