Five Minutes With: HICX's CEO, Costas Xyloyiannis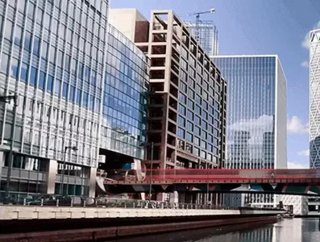 Procurement Magazine sits down with Costas Xyloyiannis, Co-Founder and CEO of HICX, the Supplier Experience Management platform
Please could you start by introducing yourself and your role?
My name is Costas Xyloyiannis, and I am co-founder and CEO of HICX, the Supplier Experience Management platform. 
HICX is a growing company, and my responsibility is to drive the vision and strategy, whilst building a top-notch leadership team. A large part of my role is also to make sure that whatever we're doing as a company is scalable. 
How did you find yourself to be in the procurement industry?
I ended up in procurement a little by chance. While still studying for my computer science degree, my co-founder Hassan and I had the opportunity to work on a project for Novartis. 
To cut a long story short, the Novartis CEO was very forward-thinking. He had just signed up to the UN Global Compact at the time, and asked the CPO to ensure that their suppliers, some 150,000 of them, were compliant. Naturally, the CPO wondered who all these suppliers were! He needed our help in automating their supplier data, and thanks to this brief, our first ever data platform for a business, 'The Global Supplier Database', was born. 
The CPO loved the system because for the first time he had a view of the entire supply chain. More excitingly for us, he was able to demonstrate compliance at board level. The feeling of being able to add value in this way, really fired us up. Back then already, businesses were having supplier data struggles. So, in a way, we made solving this our quest. 
What has been one of your biggest achievements in your career?
In many ways, I think we're only just getting started, but I suppose my biggest achievement to date is to have built from scratch a 100-person company that is solving some really significant business challenges for some of the world's largest and most respected brands – like Unilever, Mondelez, Lenovo and Baker Hughes for example.
That said, I think our biggest achievement is yet to come. Ultimately, we're on a mission to help change the way companies work with their suppliers, and we've made a great start but there is still a long journey ahead.
What Inspires you?
Solving problems, creating things, and inventing the future inspires me. I have been very fortunate to work with brilliant colleagues, customers and investors who have brought new thinking into the organisation. As a company, this enables us to add real value to procurement. 
The idea of us continuing to challenge the status quo and grow, so that HICX can one day transform the enterprise software space as we know it, really motivates me.
One thing I'm always enthusiastic about is the challenge of trying to do things which seem difficult or impossible. So, on a personal level, I'm inspired by any opportunity to create something new, and then the process of persevering to bring an idea to life.
Also, I am naturally inclined to feel inspired about HICX, because I really believe in our products. I am excited about the idea of creating a category and building the best possible solutions for our customers. I do genuinely love what I do, so I suppose that makes it easy to feel passionate about our business.
What is your plan for the next 12-18 months?
Our main goal over the coming year is growth. We have a lot of exciting new customers who are helping to evolve the solution, and we're working in close partnership with them to develop the most relevant products. There are some launches in the pipeline, so watch this space.
Our Supplier Experience Management category, which I mentioned earlier, is also part of our growth plan, and a major focus area for the coming year. 
What are your favourite things to do outside of work?
Hanging out with my wife and kids is my favourite activity. I love to travel with my family and have a couple of holidays coming up. Having things to look forward to outside of work helps to balance and motivate me, so I'm trying to make this a priority. 
When it comes to fun, I am a big music fan and enjoy playing the drums and guitar. I also love to snowboard and am one of those guys who walks for hours just to get to ride the fresh powder. 
Apart from my family and building HICX, personal growth gets me excited too. I love to read books – mostly non-fiction – and always make it a priority to learn new things.