Eftsure helps strengthen Dorado Property's payment security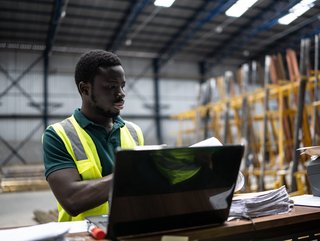 Information technology (IT) company Eftsure helps leading investment house Dorado Property to strengthen its payment security by embracing AP automation
Founded in 2009, Dorado Property is an Australian based investment house. The organisation has a reputation of being a trusted strategic investor and financier for the commercial property sector in Australia.
As a non-bank lender, Dorado Property is committed to providing flexible and secure service offerings to both investors and property developers. Part of its services includes ensuring that all payments to partners are processed accurately and efficiently.
Why did Dorado Property look to Eftsure?
Striving to deliver on its commitments, Dorado Property looked to Eftsure to help enhance its internal processes, drive greater efficiencies, and give it a competitive edge for the future.
Playing a critical role in connecting investors and developers, Dorado Property as a non-bank lender can provide customisable services and efficient transfer of critical funds, when required, at speed and in accordance with industry best practices. Delays to transfer could significantly impact Dorado Property's operations.
With Dorado Property experiencing significant growth the company can no longer rely on manual processes to manage its payments. Instead, the company looked to embrace automation to ensure the capacity to maintain accurate and efficient payment processes as it continues to grow.
"By embracing automation in its accounting processes, Dorado Property can confidently grow the number of investors on its books, as well as the number of development projects it funds at any one time, without compromising its payments efficiency or security," explained Eftsure.
How Eftsure helped Dorado Property
Sitting at the centre of payments heading in two directions, firstly in the form of loans making direct payments to developers, contractors and suppliers, and then as the loans mature processing principal plus interest payments back to the investors.
To ensure that both payment types are processed accurately and efficiently, Dorado Property needed to rethink its manual processes that were proving to be increasingly time-consuming and resource draining. Dorado Property's growth also presented potential risks for errors or threats of payment data manipulation.
By integrating Eftsure's AP automation capabilities into its accounting process Dorado Property is now able to carry out its core payment functions accurately and efficiently, opening up capacity to focus on the business's growth.
Dorado Property is no longer reliant on manual processes for checking each individual payment before processing and benefits from a critical layer of assurance that all information is accurate both when it is entered into the system and when payments are processed.
"With Eftsure's approach to continuous compliance, Dorado Property gains the ability to verify payment details immediately prior to processing a payment [...] Dorado Property no longer needs to conduct manual spot-checks on payments, because Eftsure facilitates the automated checking of all payments, thereby allowing the organisation to significantly strengthen its security controls," commented Eftsure.
"For us, Eftsure is like putting on a new pair of goggles. Even though you're looking at the exact same transaction listing as before, you suddenly see it in a whole new light. You clearly see which transactions are not verified, whether the amount being paid is too much or whether it's a duplicate payment. It's impossible not to look at your transaction listings differently," said Andy Moore, Manager of Processes and Standards, Dorado Property.