BCG: Future Procurement Strategies Must Be Digital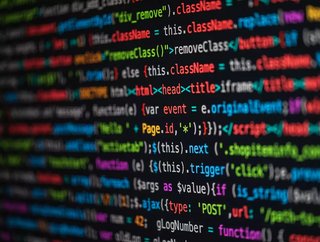 BCG's Marcell Vollmer on digital transformation, preparing for the future of procurement and what Germans stocked up on during the pandemic
"The digital transformation - the way we are using the Cloud, how we collaborate - this is a very digital workplace", says Marcell Vollmer, Chief Procurement Officer at Boston Consulting Group Digital transformations have shaken those in the procurement sector, but BCG stands tall. The company offers clients a sustainable competitive advantage and a chance to build on its vast experience of business strategy. 
Founded in 1963, Boston Consulting Global remains headquartered in the namesake city. One arm of the enterprise, The Bruce Henderson Institute (named after BCG's founder) continues researching for answers to modern challenges in business. Henderson himself joined the oldest consultancy company, Arthur D. Little, after university, rose to the role of Senior Vice President in management services. Some years later, a trusted colleague convinced Henderson to set up his own consulting department. Henderson took on the challenge and created The Boston Consulting Group.
This is an almost identical route taken by Marcell Vollmer on his journey to Chief Procurement Officer of BCG, but this is not the only recruitment procedure used within the company. 
"I got asked by my boss to join BCG - it was a fantastic opportunity to get an offer as Chief Procurement Officer, where I could restructure and transform the procurement function", Vollmer says of his appointment. "It was an amazing opportunity, to not only define the strategy for the core human function of the future, but also to continue in a leadership role, to see how procurement goes to the next level. This was definitely amazing for me! I was also looking into what the best systems were for the future, to really go for the next level in procurement."
At this point in his procurement journey, Vollmer moved to the United States.
"I'm very thankful that I had this opportunity, probably a once in a lifetime opportunity to be a CPO."
Digital transformation 
The integration of digital technology across a business - known as digital transformation - alters forever how a business runs and how it responds to customer needs. Employees can be very resistant to change, but digital transformation at Boston Consulting Group has been positive. "I would say that having access to great devices is amazing." responds Vollmer enthusiastically. 
One argument against digital transformation is that it is a very lengthy process - from the installation to the staff training required. At BCG, things moved along productively. 
"BCG was really fast in thinking about how to provide the best digital set up, to consolidate things," explains Vollmer. "BCG has around 24,000 people globally. It is absolutely key that people have tools to work effectively and efficiently together. Therefore BCG was already investing into the digital transformation. I've been with BCG for 14 months and what you see in some areas is change. What BCG has as of today, I think is amazing."
Vollmer is willing to offer a nameless breakdown of the digital transformation work Boston Consulting Group has done for its clients. "To give you an overview, I'm sometimes really shocked about seeing how slow the digital transformation in the procurement industry works. 
"Let me start with a survey, what we did with The Institute for Supply Chain Management, the main operations in the United States. With 50,000 people in this organisation, it's the largest supply chain procurement organisation in the world - and also very big in China. A survey was done, we asked more than 1,100 professionals and we got feedback on the importance of digital transformation - and also the outlook. How important is digital transformation going forward? That was at 80% in the last year. This is the fifth time that we did this survey, in as many consecutive years."
However, Vollmer believes that the investments are preventing procurement from going to the next level, in becoming more digital. "What we see in procurement, is a little bit lacking behind what you see compared to other industries and other business functions", explains Vollmer. "It varies on the industry side, but this is definitely something which supplies procurement and is not really evolving really fast here."
Transformation across industries
In the automotive industry, it's not just digital transformation that's taking place.The shift from petrol to electric cars has begun and being German, Vollmer has a lot to say on the subject.
"Number one from our client examples, is when you look at the automotive industry. Electric cars are on course for a fundamental change - that's going on right now." 
"You can imagine what this does to procurement, because this is a totally new setup", says Vollmer. "It's also a mindshift in what the procurement industry needs to have, because the electric engine is no longer really a key differentiator, which it was in the past."
As countries set historic dates for an end to the sale of petrol and diesel cars, German engineering giants Volkswagen, Mercedes-Benz, Audi and BMW have all created electric vehicles, suitable for customers who are planning ahead. "When you look at the combustion engine from a technological advantage, in Germany we have lots of these car manufacturers, who are really very well known for their engineering and this is now shifting", says Vollmer. 
"The requirements for procurement have fundamentally changed, such as small companies coming up with battery technology and energy management, things like that. Basically, this really needs a fundamental change in the way procurement teams do business."
In addition to thinking ahead of the petrol and diesel ban, customers are becoming increasingly focused on sustainability, with some making the decision to partner with more expensive businesses, if they can prove their ethics are more than a PR stunt. "As a core human need, we must think about alternatives from a sustainable perspective, which is currently on the minds of many people", says Vollmer. "Consumers also now want to know where their products come from. This shows how important it is for humans to react to industry changes and incorporate in buying decisions in the ways they do category management."
Customers aside, what are BCG's clients looking to achieve in the future?
"All clients are basically looking for how to define the digital roadmap for the future in procurement," says Vollmer. "Procurement has integrated itself as a part of the supply chain, as all companies have a supply chain. 
"There are different industries, financial services do not have a supply chain. They only have indirect spending. Our clients are really looking at:
How to go for the next level of contact solutions 

How to define the digital gold map 

Analytical insights for full visibility 
"Information is needed to define the demand and companies are also looking at what is the best way in engaging with suppliers? Supplier collaboration, how to drive innovations with suppliers is really important at this point in time. 
"The next level is also to continue investing in automation, not only invoice automation, but also using machine learning capabilities, to a much higher degree compared to what companies did in the past. CPOs need to upscale and develop some people", concludes Vollmer.
Transforming to the future of procurement 
Many businesses have used the challenges of the pandemic as lessons regarding the plague create a stronger business and more efficient team. What is the biggest lesson Vollmer has learned about procurement during this unanticipated time?
"I learned in Germany that people were focused on getting wine, as there was a shortage in red wine. But more importantly, companies need to keep the lights on with their production and really ensure that they can drive the goods. We have all seen what's happening. If we go into a supermarket and we see empty shelves, we think: 'How involved is this supermarket with procurement?' 
"However, I think the most important thing I have learned is that we are getting used to leveraging the digital tools that we have, to a much different extent. Honestly, it works pretty well. I have also seen the resilience of risk management and supply chains."