Amazon: Streamlining Expense Data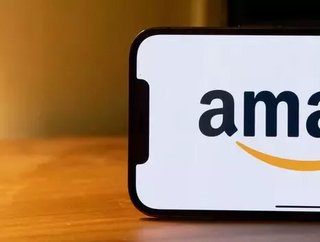 By automatically tracking Amazon Business purchases, the company's new systems integration will help employees file more accurate and efficient expense rep
You want to pay your employees for tasks that require cognitive and creative energy—but often, they're stuck scribbling notes on expense reports. So Amazon and Concur Expense teamed up to create an integration. Available for free in the SAP Concur App Centre, it'll reduce how much time and effort it takes employees to file their Amazon purchase paperwork. 
'The goal is to enable employees to spend the company's money wisely and to settle those employee purchases as efficiently as possible', says A.G. Lambert, Chief Product Strategy Officer, SAP Concur Solution Area. Concur adds: 'Transparency and accountability are everything. But as spending becomes increasingly decentralised and employees make more of their own spending decisions, the risk of overspending, human errors, and even fraud, goes up'. 
That's why this integration exists. 
How Do You Set It Up? 
The process is pretty simple. You log into SAP Concur with your usual credentials, find the Amazon Business tile in its App Centre, sign into your Amazon account, and voila—you're connected. At this point, your employees can just sign into SAP Concur and add what they've bought to an expense report. After that, they can double-check the e-receipt, submit, and get back to their other projects. 
For millions of businesses, from those who operate with a single person to multinationals with thousands of employees, the solution will cut down the time it takes to manage employee spend. 'Companies can streamline this process', says Lambert. 'All while reducing errors and improving company policy compliance'. 
What Do Users Think?  
Basically, it's great not to have to track down data from multiple sources. 'The Amazon Business integration helps us ensure employees using personal cards are following policy and attaching a proper receipt', explains Shelley Shearer, University Payables Director of The George Washington University. 
And good data matters—because procurement teams are digitalising their systems. As you start to use predictive analytics and other data-based techniques to make decisions, you want to ensure that the data that you use is available and accurate. If Amazon Business and SAP Concur can reduce reporting errors, it will help companies forecast their future procurement spend more accurately, stay on the right side of strict regulations, and start to build a more comprehensive database of what they've bought. 
So far, the reports are good. Says Nata-Leigh Preas, Finance Administrator of Ball Horticultural Company: 'We've received positive feedback from our priority customers. Tasks that were a bit of a hassle are now streamlined'. She adds: 'We're excited!'