WHO procurement spend has ESGs at centre of operations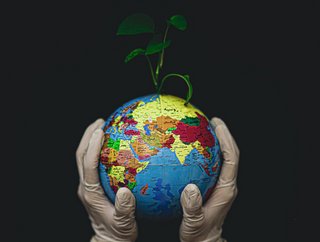 WHO procurement spend has ESGs at centre of operations
WHO procurement in 2022: US$1.6B spent on goods and services, focuses on sustainability
According to the World Health Organisation (WHO) procurement report, the majority of WHO procurement was for services, which accounted for US$1.033bn, while goods procurement was US$600.8m.
The decrease in goods procurement was due to a reduction in the procurement of COVID-19 related goods. The procurement of services increased in 2022 and now represents 63% of total procurement.
WHO procurement is largely centralised and handled by specialised procurement units and teams. The procurement of services is decentralised and handled by requisitioning departments themselves.
Procuring of goods
According to the report, the top five procurement categories for goods in 2022 were:
Polio Vaccines (7.3% of total spend)
Hospital Equipment (3.7%)
Emergency Health Kits (3.7%)
Miscellaneous Drugs (3.5%)
Diagnostics and Research Biologicals (2.0%)
The composition of the top goods categories has changed slightly compared to 2021 reflecting a shift away from WHO acute COVID-19 response which dominated goods purchasing in 2021. Some noticeable changes include:
Diagnostics and Research Biologicals and Laboratory Consumables procurement, both key categories for the COVID-19 response, which decreased from representing 6.0% and 3.0% respectively in 2021 to 2.0% and 1.3% in 2022.
The procurement of polio vaccines also decreased back to a level similar to 2020, reducing by 32.2 million in 2022 after an increase of US$40.2m in 2021.
Emergency Health Kits and Miscellaneous Drugs procurement increased on the other hand by 1.5% and 1.8% respectively from 2021.
Procuring of services
The top five procurement categories for services in 2022 were:
Consulting Services (22.7% of total spend)
Travel and Per Diems (16.9%)
Conferences and Events (11.8%)
Rent and Utilities (7.3%)
Training (6.3%)
The composition of the top services categories has remained relatively stable compared to 2021. Consulting Services continues to be the largest category, followed by Travel and Per Diems, Conferences and Events, Rent and Utilities, and Training.
WHO's sustainable procurement
As part of its value for money approach, WHO considers sustainable procurement to the extent possible within the context of the goods or services being purchased as well as any specific country, industry or supply market conditions.
WHO has committed to becoming carbon neutral by 2030, and building on the sustainable procurement gains made in the previous year to support this corporate goal, in 2022 WHO completed a sustainability hotspot assessment of its procurement spend.
As part of its commitment to become a carbon neutral organisation, the hotspot analysis aimed to identify WHO spend categories with the greatest carbon footprint in order to prioritise and maximise procurement interventions.
Following the analysis, four main categories were identified as focus areas, including computer equipment and accessories, transportation and freight, patient care and treatment products, and building and renovation.
The report says that possible future interventions may include category specific strategies, a supplier engagement programme, tailored training for buyers and policy updates.
For procurement of WHO Emergency Health Kits, a wide range of sustainable considerations are assessed during supplier technical visits, aimed at reducing the total volume of a kit to its minimum.
These considerations include banning unnecessary plastic wrapping for medical devices, more sustainable and "energy saving" medical devices, less batteries, and reusable versus single use items.
Through such visits, the kits that used to have ten boxes were reorganised to eight boxes in a more efficient and perfectly stackable manner.
WHO procurement in 2022 was a significant operation that supported the organisation's work to improve global health. The procurement of goods and services was conducted in a transparent and fair manner, and WHO is committed to sustainable procurement practices.
By procuring goods and services in a way that is both efficient and environmentally friendly, WHO is helping to ensure that it is getting the best value for money and that it is supporting the health of people around the world.