Who is SAP's new Global Head of AI?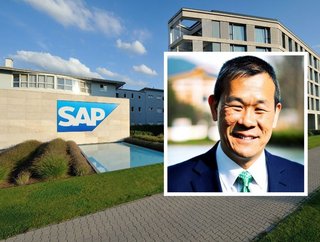 Walter Sun, Global Head of Artificial Intelligence, SAP (Image: SAP / LinkedIn)
SAP has announced Walter Sun as Global Head of Artificial Intelligence as part of the company's strategy to build upon their position in business AI
The appointment comes as the use of AI grows consistently in the field of procurement and supply chain solutions technology.
Sun joins following his current position as Vice President of Copilot Applied Artificial Intelligence at Microsoft, where he's held scientific and product development positions since 2005 and was responsible for many AI features across its product portfolio, including founding Bing Predicts.
He also delivered many AI features across Microsoft's portfolio, including applications such as Bing Search, Microsoft Windows, Microsoft Dynamics 365 and Microsoft Power Platform. Previously, Sun worked at BlackRock Financial Management as a quantitative portfolio analyst and at Apple Inc. as a senior software engineer and scientist.
Relevant, reliable and responsible AI built for business
His applied research includes work in stochastic processes, signal processing, machine learning and deep learning, operations research and large language models. He has been an adjunct professor at Seattle University and an affiliate faculty member at the University of Washington. He is currently an advisory board member at Georgia Tech.
Sun obtained his PhD in statistical signal and image processing and computer vision with applications in medical imaging from the Massachusetts Institute of Technology.
"I'm thrilled to be joining SAP at a time when the company that invented enterprise software is once again on the threshold of redefining how business runs," Sun said. "AI has never been more important. I believe at SAP, we have a unique opportunity to fundamentally change the way in which companies operate, using AI on a much larger scale in business practices than ever before. We have the breadth of applications, customers, scenarios and people that allow us to best leverage the power of generative AI across all industries."
"We are thrilled to welcome Walter Sun, a leader in enterprise AI with a long history of developing and deploying cutting-edge technology to solve key business problems, to SAP," said Thomas Saueressig, Member of the Executive Board of SAP SE for SAP Product Engineering. "As SAP builds on its pole position in Business AI, Walter Sun is the perfect person to ensure we continue innovating to help our customers solve their most pressing problems."
AI in procurement
With AI technology permeating business systems world-wide, what role does AI play in procurement?
With so much data available to procurement teams, AI has enormous value as it is able to process large volumes and identify patterns and opportunities, allowing for previously unseen competitive advantages.
There are different kinds of AI algorithms, and they all have different uses. RPA or Robotic Process Automation allows you to programme software to take on and perform repetitive tasks. NLP or Natural Language Processing is an algorithm that is making rapid progress in being able to accurately understand human speech. AI or Artificial Intelligence is the blanket term for software with programming to allow it to learn from experience and adapt.
ML or Machine Learning is another area of great progress and is a set of algorithms with the ability to make predictions and identify patterns.
Examples of AI in procurement
In an insights guide, procurement analytics and predictive analytics platform Rosslyn have broken down the primary examples and benefits of AI usage in the procurement sector.
Spend analysis
Al can identify key-words and phrases to match up with spend categories and produce valuable insights to maximise profitability.
Insightful Sourcing
Algorithms can play a valuable role in sourcing strategies and then align them with changes in global supply chain trends, allowing you to anticipate changes and have a competitive advantage.
Continued Compliance
The use of AI is extremely valuable in surfacing any suppliers who are non-compliant in various regulations. This removes the potential of human error, and allows rapid responses to any non-compliant partners.
Access to information
With some procurement teams having to work across multiple multiple systems, access to information can be complicated. Use of text-based chat-bots can allow both employees and customers to quickly find the relevant information they need without needing prior knowledge of where it is stored.
Data extraction
A use with huge value is data extraction, as NLP can help surface date from invoices and contracts to speed up processes and provide a more accurate picture of business spending.
It can also identify fraud, or risks within contracts.
*************************************************
For more insights into Procurement & Supply Chain - check out the latest edition of Procurement Magazine and be sure to follow us on LinkedIn & Twitter
Other magazines that may be of interest - Supply Chain Magazine | Sustainability Magazine
Please also check out our upcoming event - Procurement & Supply Chain LIVE in London at the BDC on Sept 26/27th 2023
*********************************************
BizClik is a global provider of B2B digital media platforms that cover 'Executive Communities' for CEOs, CFOs, CMOs, Sustainability Leaders, Procurement & Supply Chain Leaders, Technology & AI Leaders, Cyber Leaders, FinTech & InsurTech Leaders as well as covering industries such as Manufacturing, Mining, Energy, EV, Construction, Healthcare + Food & Drink.
BizClik, based in London, Dubai & New York offers services such as Content Creation, Advertising & Sponsorship Solutions, Webinars & Events.