Top 10 Ethical companies in procurement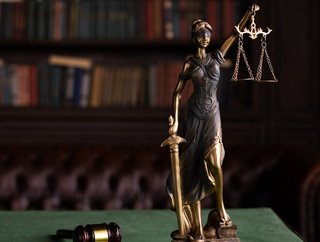 Top 10 Ethical companies in procurement
As the world changes and emerging generations of consumers demand corporate ethical behaviour we take a look at the Top 10 Ethical companies in procurement
Ethical procurement is concerned with the acquisition of goods and services that minimise negative social and environmental impacts and maximise positive ones. Ethical procurement can help companies reduce risks, enhance reputation, improve efficiency and create value for stakeholders. Here is our list of The Top 10 Ethical Companies in Procurement, companies that drive innovation in sustainability, transparency and social responsibility.
10. Patagonia
Patagonia is a clothing company that is known for its environmental and social responsibility. Patagonia has a code of conduct that guides its sourcing decisions, ensuring that its suppliers meet high standards of labour rights, animal welfare, environmental protection and fair trade.
Patagonia also supports various initiatives to promote sustainability, conservation, and activism among its customers and communities. Patagonia has been recognized as one of the most ethical companies in the world by Ethisphere Institute and one of the most sustainable companies by Corporate Knights.
9. Starbucks
Starbucks is a global coffee company that operates more than 33 thousand stores worldwide. Another Ethisphere honoree, this time for 14 consecutive years, Starbucks is recognised for its ethical leadership, culture and vision.
Starbucks is known for its Coffee and Farmer Equity (C.A.F.E.) Practices program, which was launched in 2004 in partnership with Conservation International, which is a verification system that measures farms against economic, social and environmental criteria, such as paying fair prices to farmers, ensuring safe and humane working conditions, protecting water quality and biodiversity, and reducing agrochemical use.
8. International Paper
International Paper is a global producer of paper products such as office papers, packaging materials, pulp, fibre-based products. International Paper has been an Ethisphere honoree for 16 consecutive years for its ethical standards, values, practices.
International Paper has also established goals to improve its forest stewardship, water stewardship, energy efficiency, greenhouse gas reduction, recycling rate, community engagement by 2030.
7. Ford Motor Company
Ford Motor Company is a global automotive company that produces vehicles such as Ford, Lincoln, Mustang Mach-E, Bronco Sport, F-150 Lightning Electric Truck.
Ford Motor Company has been listed among the top 10 ethical companies to invest in by MrStocks.org for its commitment to environmental stewardship, social responsibility, and corporate governance.
Ford Motor Company has also announced plans to become carbon neutral by 2050 and to invest US$22bn in electrifying its vehicle portfolio by 2025.
6. Capgemini
Capgemini is a global leader in consulting, digital transformation, technology, and engineering services. Capgemini has previously been ranked among the top 10 procurement companies by Procurement Magazine for its expertise, experience, and excellence in delivering sustainable procurement solutions to clients across various industries.
Capgemini has also set targets to reduce its carbon footprint by 20% per employee by 2025 and to increase the share of women and underrepresented groups in its leadership positions.
5. L'Oréal
L'Oréal is a global beauty company that owns brands such as Lancôme, Maybelline, Garnier, Kiehl's and The Body Shop. L'Oréal has been an Ethisphere honoree for 13 consecutive years for its ethical culture, integrity and innovation. L'Oréal has also achieved carbon neutrality across all its US manufacturing and distribution facilities and has committed to empowering women and promoting diversity and inclusion in its operations and communities.
4. PepsiCo
PepsiCo is a global food and beverage company that owns brands such as Pepsi, Frito-Lay, Quaker Oats, Gatorade, Tropicana, Doritos and Lays. PepsiCo has been an Ethisphere honoree for 16 consecutive years for its ethical performance, transparency and accountability. PepsiCo has also launched a Positive Agriculture initiative to improve the sustainability of its agricultural supply chain and to support farmers' livelihoods and resilience.
3. Salesforce
Salesforce is a global leader in cloud-based software solutions for customer relationship management (CRM) and enterprise applications. Salesforce has been an Ethisphere honoree for 13 consecutive years for its ethical governance, compliance, innovation, and social impact. Salesforce has also pledged to achieve net-zero emissions across its value chain by 2030 and to support racial equality and justice through its philanthropy and advocacy.
2. Ecolab
Ecolab is a global leader in water, hygiene, and infection prevention solutions and services. Ecolab has been an Ethisphere honoree for 16 consecutive years for its ethical business practices and corporate citizenship.
Ecolab has also set ambitious goals to reduce its water consumption, greenhouse gas emissions, waste generation, and energy use by 2030..
Ecolab's ethical sourcing approach is not only a moral duty, but also a business advantage. The company believes that doing what's right leads to having a sustainable business that attracts and retains customers who share its values.
Ecolab's procurement team embeds ethics into everything they do, from starting every meeting with an 'ethical moment' to rotating staff in high-risk countries to prevent corruption.
Ecolab also provides regular training and refresher courses for its procurement staff on its code of conduct, which has a zero-tolerance policy for accepting gifts from suppliers or engaging in any form of bribery or slavery.
1. Accenture
Accenture is a global professional services company that provides consulting, technology and outsourcing solutions to various industries. Accenture has been recognized as one of the top ethical companies in procurement by several sources, such as Everest Group, HfS Research and IDC, and for good reason.
Accenture's procurement function is part of its Corporate Services & Sustainability organisation, which performs traditional procuring activities as well as contractor sourcing and enablement, ventures and acquisitions, payables, supplier inclusion and sustainability.
Accenture follows a Code of Business Ethics that outlines six fundamental behaviours for its people:
Make your conduct count
Comply with laws
Deliver for our clients
Protect people, information and our business
Run our business responsibly
Be a good corporate citizen
These behaviours guide Accenture's decisions and actions in all aspects of its business, including procurement.
Accenture also supports its clients' sustainability goals by ensuring responsible sourcing practices, driving resource-efficient business models and ecosystems and achieving carbon-neutral products production and supply chains.
Accenture also fosters a diverse and inclusive culture that values different perspectives, backgrounds, experiences, abilities, skills, genders, ethnicities, sexual orientations, religions, ages, cultures, national origins, disabilities, etc.
Accenture believes that diversity drives innovation creativity collaboration problem-solving performance growth profitability trust loyalty engagement retention satisfaction well-being social responsibility etc..
This is why Accenture appears here as number one in our list of "The Top 10 Ethical Companies in Procurement".
Because accenture's procurement function is not only focused on delivering cost savings and operational excellence - but also on creating positive impact for its stakeholders, society and the environment.