Top 10 Global Procurement Companies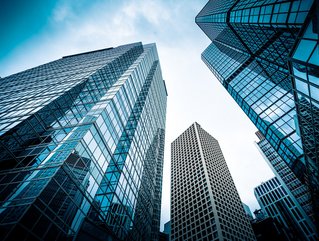 Procurement Magazine takes a look at the Top 10 global procurement companies from its debut Top 100 list. See where the likes of IBM, EY, GEP, and SAP rank

To read the full Top 100 Companies in Procurement list, click here.
10. Capgemini
Year founded: 1967
Industry: Information Technology
Being a global leader in technological transformation, Capgemini is driven by its purpose of 'unleashing human energy through technology for an inclusive and sustainable future'. With its deep industry expertise, Capgemini is trusted by its customers to address their needs with innovative cloud, data, AI, connectivity, software, digital engineering and platform solutions.
Working closely with its customers in procurement, Capgemini helps its clients to reap the benefits of the close alignment between operational procurement and accounts payable. "We work closely with you to design and deliver a solution that finds the balance between industry best practice and the unique requirements of your business."
9. Epicor Software
Year founded: 1972
Industry: Computer Software
With nearly 50 years of expertise, Epicor Software provides a variety of services beneficial for the procurement function including financial management; supplier relationship management; governance, risk and compliance; ecommerce; data management; business intelligence; inventory management; and many more. Epicor Software's innovation solutions are carefully designed to fit the needs of its customers, and built to be flexibly responsive to the fast paced changes of the real world.
"We're here for the hard-working businesses that keep the world turning. They're the companies who make, deliver, and sell the things we all need. They trust Epicor to help them do business better."
8. Bain & Company
Year founded: 1973
Industry: Consultant
Being a global consultant, Bain & Company has been operating for 48 years, helping the world's most ambitious organisations and change-makers 'define the future'. Working closely with procurement functions within an organisation, Bain & Company helps to identify and realise cost savings across all spend categories and procurement levers. Bain & Company helps to develop an organisation's capabilities to ensure sustainable gains and growth long-term. Bain & Company's services include strategic procurement planning, buy better and spend better, closed loop saving capture, capability building, and digital foundations and enablers. "Our Strategic Procurement Planning process enables you to chart an effective path to savings based on in-depth cross-functional alignment and an unwavering focus on your overall business strategy."
7. EY
Year founded: 1989
Industry: Consultant
Dedicated to building a better working world, EY helps its clients, people, and society to create long-term value and build trust in the capital market. Harnessing data and technology, EY enables customers to grow, transform, and operate in today's environment. When it comes to procurement, EY's procurement function includes 450 professionals and innovative trendsetters around the world who embrace transformation and work as trusted business advisors to improve financial performance, drive innovation, and increase efficiencies.
"We develop outstanding leaders who team to deliver on our promises to all our stakeholders. In doing so, we play a critical role in building a better working world for our people, for our clients and for our communities."
6. GEP
Year founded: 1999
Industry: Source-to-Pay
With more than 20 years of industry experience, GEP is a leading provider of Source-to-Pay (S2P) solutions for procurement. The company's GEP SMART solution offers users a single, cloud-native procurement platform to manage all direct and indirect spend with ease and accessibility. GEP's unified S2P procurement software platform offers end-to-end procurement functionalities, with a comprehensive range of tools to eliminate the need for separate, standalone software, modules, or tools for managing specific functions.
"GEP SMART helps streamline the end-to-end procurement process, accelerating digital transformation, elevating your procurement team's performance to a whole new level, and enhancing its strategic reach and impact on the business."
To read the full Top 100 Companies in Procurement list, click here.
5. IBM
Year founded: 1911
Industry: Information Technology
As a leading cloud platform and cognitive solutions provider, IBM has been dedicated to innovation since its founding. IBM is one of the largest technology and consulting companies in the world with over 350,000 employees in 170 countries. With IBM's supply chain services, the company helps its clients 'build smarter supply chains for today that are ready for tomorrow'. IBM helps those in procurement and supply chain, drive resiliency, agility and predictability; enable intelligent, end-to-end supply chain visibility and transparency; Minimise the complexity of supplier onboarding and collaboration; and deliver on more customer promises.
4. Oracle
Year founded: 1977
Industry: Cloud Technology
Providing its cloud, computing infrastructure, and software solutions to organisations around the world, Oracle helps its customers innovate, unlock efficiencies and become more effective. Oracle created the world's first - and only - autonomous database designed to help organise and secure customer data. When it comes to procurement, Oracle's Fusion Cloud Procurement suite automates the procure-to-pay, strategic sourcing and supplier management processes. The integrated source-to-settle suite helps users streamline shopping and manage spend; manage direct materials, services, and complex procurement; increase agility with supplier relationship management (SRM); manage supplier contract lifecycle and compliance; and much more.
3. Coupa Software
Year founded: 2006
Industry: Business Spend Management
Empowering global organisations with visibility and control to manage their spend smarter and safer, Coupa Software is a cloud platform for business spend management (BSM). The company's single platform allows users to manage all transactions across procurement, payments, and supply chain. Coupa Software's comprehensive platform has been designed for the end-user to provide ease of use and flexibility. Coupa Software is driven by its mission to deliver business value.
"It's more than how much you paid for something or what a new solution saved. Value is the quantifiable, measurable improvement that a solution or process delivers. It's explicit, but it isn't a singular achievement or a moment in time."
2. JAGGAER
Year founded: 1995
Industry: Procure-to-Pay
Operating for more than 25 years, JAGGAER is a leading Procure-to-Pay (P2P) provider for higher education and governments. JAGGAER's solutions provide eProcurement and strategic sourcing customers with the best suppliers and the best terms that can be accessed via its scalable, customisable, and user-friendly platform.
"Our SaaS-based, source-to-settle solution provides unparalleled visibility, insights and recommendations to procurement leaders and suppliers. The result is a fluid supply chain driven by powerful spend analysis, comprehensive contract management and efficient accounts payable solutions."
Across the entire procurement process, JAGGAER's platform offers a full digital transformation cutting customer savings annually by US$1bn, reducing process costs by 80%, and lowering error rates by 75%. The cloud-based technology company provides those in procurement JAGGAER One which offers users modular solutions for spend analytics, category management, supplier management, sourcing, contracts, eProcurement, invoicing, inventory management, supply chain collaboration, and quality management. JAGGAER is driven by its mission and vision to drive customer value for buyers and sellers through its global connected network, and provide its customers and partners with the most intelligent, transparent, frictionless commerce in the markets it serves.
"JAGGAER will always provide the best available talent for the project or task in hand – individuals who are passionate about what they do, know the subject matter inside out and are motivated to deliver world class results."
1. SAP Ariba
Year founded: 1996
Industry: Computer Software
Being the world's largest business commerce network, SAP Ariba combines industry-leading cloud-based applications with the largest internet-based trading community to drive collaboration. With the Ariba Network, organisations can connect to their partners anywhere, anytime, from any application or device for more efficient and effective buying, selling, and management of cash. When it comes to digitising the procurement process, SAP Ariba's solution helps organisations to digitise and simplify the entire end-to-end process via a single, integrated platform in the cloud.
SAP Ariba's platform can be split into three core categories:
Source: allowing organisations to make better decisions with spend analysis insights, negotiate best-value agreements, minimise risk, and accelerate the contract lifecycle with contract management.
Procure: helping organisations to cut costs, ensure compliance, lead employees to preferred suppliers, and transact easily and confidently with all suppliers.
Pay: strengthening financial supply chains by transforming payables into strategic assets, automating accounts payable,gaining visibility, and improving cash flow.
"Your organisation needs more from procurement. As business moves faster and faster, more spending is happening across more channels using more payment methods than ever before [...] SAP Ariba solutions create direct, intelligent connections between your business and your suppliers and targeted solution providers, redefining how you communicate, collaborate, and get work done."
To read the full Top 100 Companies in Procurement list, click here.