Supplier-buyer relationships under pressure due to inflation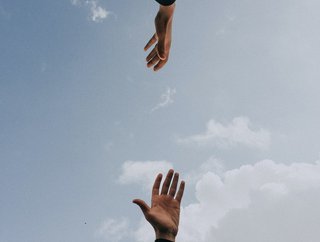 One of procurement's most important skills is in maintaining healthy relationships with suppliers, but are these relationships under pressure?
Last year, disputes between Heinz, Mars and Tesco which saw the withdrawal of many of the companies' products from the supermarket's shelves has now highlighted how inflation is straining relationships in the procurement profession.
The dispute came about following price increases which John Allan, chairman of Tesco, felt was unjustified, voicing his concerns in the public arena.
Tesco had refused to raise prices at the levels that were being indicated. In December last year, food price inflation hit 16%, according to the Office of National Statistics (ONS).
Allan had said at the time that it was "entirely possible" suppliers were taking advantage of cost increases to unnecessarily raise prices.
Speaking on the BBC's Sunday with Laura Kuenssberg show, Allan said: "There have been robust discussions between Tesco and a number of suppliers. We didn't have Heinz soup and Heinz tomato ketchup for a spell last summer when they tried to put through a large price increase at that stage, which was eventually settled.
"We've fallen out with other suppliers. We do try very hard to challenge, and we have a team who can look at the composition of food, the cost of commodities and can look at and work out whether these cost increases are legitimate. I think most of them are, because there have been some dramatic increases in commodity costs, energy costs and labour costs."
Allan expressed that without seeing a supplier's cost structure it's hard to be "definitive" about the nature of price rises, but "the extent to which food prices have risen is uncomfortable".
He said, "this is something that our buying team tries to deal with every day of the week, and sometimes we succeed in turning these things back, sometimes we don't."
Tesco has been candid concerning food inflation, and previously revealed that it was "working closely with suppliers" to reduce costs.
Supply Management, commenting on the issue, reported: "Darren Smith, CEO of procurement training company Making Business Matter, told Supply Management Allan's comments were 'inflammatory' and risked stifling the collaboration needed to overcome negotiation deadlocks.
"Smith said: 'We are in unprecedented times in terms of cost inflation and the majority of suppliers are just trying to make back what they're paying. There is no doubt some suppliers will be doing it, but the majority are doing things the right way and not profiteering.
"'It's just inflammatory at a time when we need to just come together and collaborate.'
"Suppliers and buyers are 'battle weary' he said after months of cost pressures, which is hindering their ability to find an effective solution to supply chain cost inflation.
"'It means relationships are very strained. They're not as innovative. They're not brainstorming. They're not thinking as much about the shopper as they should, because they're all focused on their bottom line and recovering their margin. So we're going to see innovation slow down.'
"He said buyers and suppliers could explore longer contracts and payment terms to overcome cost disputes, but said 'none of that's possible when they're battle weary and not willing to see what's possible. And they just want to win the fight.'
"Buyers are 'sacrificing the short term for the long term' he added, which could lead to suppliers pulling products from supermarkets because they felt 'shafted' by during price conflicts.
"The losers of battles between suppliers and buyers, he said, ultimately will be customers."
The strain that's being put on supplier-buyer relationships is manifest needs addressing. Transparency in dealings is paramount and trust needs rot be developed along with a certain commercial empathy.
If all the talk about moving beyond simple-bottom-lines has any gravity, then it's equally important that moving beyond sheer profit-orientation is equally implemented in professional relationships.