The Big 7 challenges for CPOs in 2023: Insights from Mintec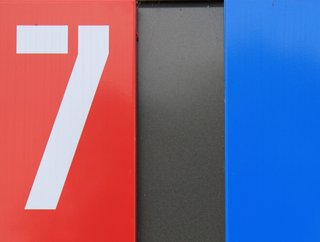 The Big 7 challenges for CPOs in 2023: Insights from Mintec
Mintec's white paper offers insights on digitalisation, inflation, supply chain, talent, data and ESG: Navigating procurement challenges in 2023
Our headlines are dominated by events like the COVID-19 pandemic and the Ukraine conflict, in which the term "supply chain" has become a constant fixture. From inflation and product shortages to retail overstock, these issues have thrust Chief Procurement Officers (CPOs) into the role of strategic leaders within the C-Suite.
Mintec Global, a renowned global pricing data and intelligence company, has recently released a compelling white paper titled "The Big 7 in 2023 for Procurement." This comprehensive report examines the key drivers and challenges shaping the procurement landscape in the present year and beyond.
Authored by Mita Gupta, Senior Vice President, Growth Executive, and Board Advisor, this groundbreaking white paper delves into the seven most critical issues that should be at the top of every CPO's agenda in 2023:
Title: "Insights from Mintec's White Paper: Key Topics Shaping Procurement in 2023"
#1 Digital Strategy and Implementation
Implementing a successful digital strategy goes beyond mere digitisation. It involves redefining processes and embracing digitalisation for business transformation. Stitching together best-of-breed platforms is not enough; organisations must focus on building processes that align with the digital world and leverage technology to drive innovation.
#2 Inflation/Shrinkflation
Inflation and Shrinkflation have become pressing threats in recent times. The effects of easy money and the pandemic-induced economic volatility have resulted in an unprecedented reversal of economic fortunes. It is crucial to understand why this time is different and devise strategies to mitigate the impact of inflation and shrinkflation.
#3 Supply Chain Risk/Resiliency
While procurement leaders may not be responsible for managing supply chain risk, it often falls on their shoulders to address issues when they arise. A focus on third-party vendor selection and security is crucial, as organisations often prioritise cost over potential risks. Redefining ownership and adopting a proactive approach to risk management is necessary.
#4 Job Security and the Talent Wars
The procurement industry faces a talent shortage, and procurement teams are often perceived as lacking the necessary skills for strategic objectives. Job security and talent engagement become essential factors to attract and retain skilled professionals. Understanding the nature of job security and implementing strategies to enhance talent retention is crucial.
#5 Supplier Relationships
Each aspect discussed in this series impacts the procurement function collectively. The ability to adapt to changing economic realities and recognize the interconnectedness between inflation, supply chain risk, and resiliency affects supplier relationships. Nurturing strong relationships and understanding the dynamic nature of the procurement function is vital.
#6 Data Modernisation
Data plays a pivotal role in digital transformation. However, the challenge lies in having clean and quality data. Procurement departments often lack the necessary resources to properly vet and cleanse their databases. Understanding the significance of clean data and its impact on actionable knowledge is key to successful data modernisation.
#7 Diversity and ESG
ESG has become a critical requirement for businesses, encompassing environmental, social, and corporate governance factors. While acknowledging the importance of ESG is essential, successful implementation requires bridging the gap between goals and outcomes. This instalment explores three areas that organisations must address to align their ESG strategies with tangible results.
Mintec's white paper provides valuable insights into the key topics shaping procurement in 2023. From digital strategy and implementation to inflation, supply chain risk, job security, supplier relationships, data modernisation, and diversity and ESG, addressing these challenges will enable organisations to navigate the ever-evolving procurement landscape and drive success.

The full white paper is available to read here.