Rethinking regulatory compliance & embracing sustainability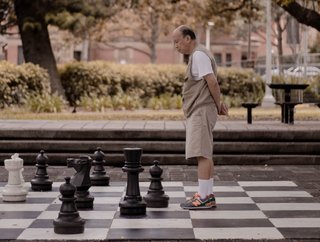 AEM Director of Industry Communications, Mike Schmidt talks regulatory compliance and Environmental, Social Governance
Mike Schmidt, Association of Equipment Manufacturers (AEM) Director of Industry Communications, recently wrote that "ESG issues should have manufacturing rethinking regulatory compliance and embracing supply chain sustainability."

In the article he offers an anecdote as a way into the problem: "It was 2009 when Cally Edgren found herself tasked with developing a comprehensive compliance program in what was a new role established for her at a large industrial automation manufacturer."
This was a period just prior to several regulatory changes that would call for significant overhaul of processes, and ensuing compliance systems would be essential.
Schmidt says, "It's an experience Edgren vividly can recall, as it was two years prior to the release of EU RoHS 2 – which restricted the use of certain hazardous substances in electrical and electronic equipment being sold into Europe.
"It was also eight years before the company, and many others like it, were required to comply with the regulation. Looking back, it may seem as if time was on Edgren's side as she went about launching a compliance program and preparing for EU RoHS 2.
"But it was clear to her and her employer back then – as it is to many others in the manufacturing industry today – that regulatory compliance can be a significant organisational challenge, and effectively addressing regulatory demands is a task not easily accomplished."
The company quickly went about developing a well-conceived strategy and executing a number of effective tactics to ensure compliance and maintain market access in Europe once the regulation went into effect, according to Schmidt.
He says: "A date was set to collect component-level data and analyse product bills of material (BOMs) to determine which products were (and perhaps more importantly, which products were not) compliant with EU RoHS 2.
"A deadline was then established for redesigning or obsoleting non-compliant products, and the company gave itself a two-year window to flush inventory. However, the work didn't stop there. Edgren's employer also was involved in developing a standard for demonstrating compliance to RoHS."
Out of this journey, there is a lesson for manufacturers and procurement professionals when it comes to compliance and ESGs.
In terms of what to do about ESG-related regulatory demands, according to Edgren, close attention should be paid to everything happening around ESGs, and working to establish supply chain sustainability as a top organisational priority is key to success.
Edgren said that doing so requires developing supplier health criteria, which means:
Fostering close supplier relationships
Educating suppliers about compliance and sustainability requirements
Formalising processes for exchanging information and evaluating progress
Setting goals for continuous improvement
Schmidt says that time is of the essence. He says that Edgren offered four pieces of advice for those looking to establish and develop a program to ensure compliance with ESG-related regulations and embrace supply chain sustainability:
Don't try to do everything at once. Develop a roadmap and course-correct as necessary.
Pick what's most important and focus investments of time, effort and resources.
Learn over time, and don't be afraid to make corrections or reprioritise as the most urgent needs change.
Share those lessons with suppliers. For most industries, the ESG impact of an organisation's supply chain often exceeds its own operational impact. According to the UN, depending on the industry, an organisation's supply chain may account for 70- 90% of its total environmental impact. So, it's important to treat suppliers as partners in this journey.