Paul Robertson: Procurement and risk management innovator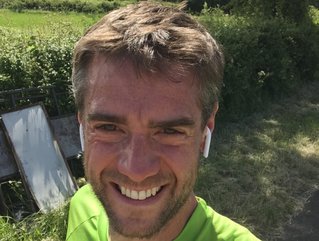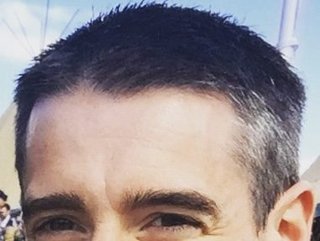 Paul Robertson: Global Category Director, Procurement, Retail Assets & Advanced Mobility, on forging supplier partnerships and new supply chain ideas
Paul Robertson is an innovator who is focused on the biggest questions at the heart of consumer energy transition.
As well as challenges, changes in the energy sector have created many opportunities for bp's procurement professionals, and at bp Robertson and his team are key to driving change and discovering new areas of business activity.
These include everything from electric vehicle (EV) charger installations and the development of commercial hydrogen projects, to a programme of initiatives to reduce bp's carbon footprint, in collaboration with other businesses and bp's suppliers.
Regarding bp EV strategy, Robertson and his team is focused on the roll-out of the company's Advanced Mobility Strategy, which will see 100,000 EV electric vehicle chargers being installed worldwide.
"When it comes to creating and developing supply chains for new and evolving equipment and services there is no rulebook." says Robertson. "Instead, we're establishing a baseline for how we procure what we need, to make the energy transition a reality."
He adds: "But the answers don't lie in procurement. I'm seeing new levels of business collaboration that we've been striving after for years.
"We're working across bp on planning, value engineering and to establish closer supplier partnerships, all while making more significant commitments to the market, both in terms of volume, and through collaborations and joint ventures."
Procurement's strategic drive towards sustainability is just one example of how the pandemic has changed the function. Pre-Covid, procurement was seen as being about little more than cost control, but Roberston confirms that these days cost issues make up only a small part of his work. "It's all about managing risk," he says.
In recent months, Roberston has observed unprecedented levels of inflation across the price of equipment, services and logistics. "Supply chain disruption has also been a tremendous challenge", he says, with lead times for products increasing from overnight, pre-pandemic, to months. "In extreme cases, wait times can be years," he says.
Building the procurement skills bp needs

Robertson and his colleagues are working in an area of the business that is relatively new, and so are making 'first of their kind' procurement decisions.
Building on 20 years' category management, sourcing, and supplier management experience, Roberson is seeking to establish "a highly capable and knowledgeable team that can support bp's electric vehicle charging ambitions".
Roberston has more than 20 years' experience at bp. In 2001, after university, he joined the company, working in Production and Operations – the historical core of bp. He then moved into procurement in the oil refining wing of the business.
More recently, his career has mirrored bp's transformation from international oil company to integrated energy company, and seen him take on roles to support bp's ambition to become net zero by 2050, or before.
"It's an exciting time to be working in the industry," he says. "Meeting the needs of an ever-increasing population, against the backdrop of an ever-changing geo-political situation, while keeping environmental impact front-of-mind is complex."
And what about aspiring procurement professionals? Does he have any advice on this front?
"I believe that a deeper technical understanding of the industry is crucial," he says. We're no longer tactical buyers. Instead, we're working within businesses to support strategic decision making, establish supply chain reliability and drive innovation."
He adds: "A good handle on how the relevant supply chains operate, and the risks associated with them, is key. Only then can we create the category strategies that meet bp's needs."
Robertson also stresses the importance of finding people with the commercial skills to help bp "develop positive relationships with stakeholders and suppliers".
"This means understanding the importance of the customer, and feeling comfortable proactively making decisions in a fast-paced environment," he says.
He adds: "bp invests heavily in creating opportunities for employee growth, helping procurement teams learn these new skills and expanding their horizons".
"At bp it really feels like procurement has finally been given a seat at the table. Setting high standards for the rest of the procurement industry also means shaping the world's journey to net zero."