Missed carbon-cutting opportunities in procurement: UN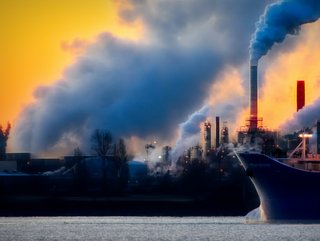 United Nations Report finds procurement only implementing carbon-cutting at tender stage of contracts leading to poor contract-lifecycle carbon management
A report by the United Nations has found that the potential for sustainable procurement practices across the entirety of a contract's lifecycle remains "largely untapped".

The report, which reviewed sustainable procurement across the public and private sector globally, found that most sustainability demands (24%) were made at the "requirements and technical specification" stage of a tender, which meant opportunities at other stages were overlooked.
The report suggests that sustainability criteria can and should be implemented earlier as well as later in the procurement process.
It found that the best way to take advantage of sustainability opportunities across procurement cycles is to implement better training for buyers.
The report surveyed 322 individual stakeholders across 92 countries in 314 different organisations to evaluate the state of sustainable procurement in their organisations.
Just under half (44%) of the respondents, said that sustainable procurement criteria were only "slightly integrated" into their organisation's procurement activities. one of whom commented, "Professionalisation is needed to empower procurers with the right kind of knowledge, tools and information so that they can use the whole procurement cycle to deliver sustainability benefits."
According to the survey, the breakdown of sustainability opportunities at each stage of the procurement cycle was:
Market analysis and consultation (10%)
Needs analysis, identification and definition (16%)
Requirements and technical specification (24%)
Supplier qualification (9%)
Evaluation of bids/proposals (13%)
Awarding of contracts/negotiation (5%)
Contract performance clauses (7%)
On-going contract management and monitoring (5%)
Auditing and improving supplier performance (3%)
Supplier development and collaboration (6%)
The report suggested that sustainable procurement should include a full range of programmatic activities at every step of a typical procurement cycle, going beyond selecting greener products.
Private sector studies showed that buyers were usually not in charge of assessing adherence to sustainable procurement criteria after contracts were awarded, which "raised questions" about enforcement of these criteria.
The report recommended improving training for buyers, particularly because procurement managers "often do not see how social sustainability goals are important to their organisation's objectives". Buyer training should focus on "value-for-money" strategies over "least cost".
Organisations should also consider incentivising employees' investment in sustainable procurement and create a culture which rewards creative problem-solving. Sustainability training should also be extended to suppliers to help them promote their sustainable product offerings more effectively.
Other measures organisations could take included making sustainable procurement compulsory, advancing sustainability across all aspects, including environmental, socio-economic, diversity, equity and inclusion, and circularity, investing in human resources to improve knowledge and skills, engaging the market to understand context, and integrating sustainability into e-procurement platforms.
Finally, organisations should measure the benefits, use sustainable procurement to enhance purchasing resilience and share experiences and learn from others.