Ivalua survey: Gen AI adoption gathers pace in procurement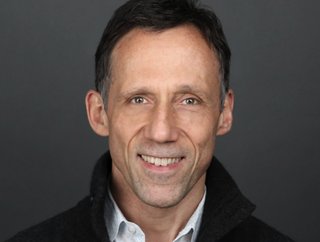 Pascal Bensoussan, Chief Product Officer at Ivalua
Research from cloud-based spend management software experts Ivalua is suggesting the adoption of AI use in the sector is gathering pace
The study of 850 procurement leaders across Europe and North America indicated that half have already adopted generative AI tools in their operation, and nearly a third say that such tools will help procurement do a better job and improve decision making.
Ivalua survey key findings
49% of procurement leaders say their organisation has already adopted generative AI tools, such as ChatGPT in the procurement/supply chain function
62% of procurement leaders believe generative AI tools, such as ChatGPT will help procurement to do its job better and improve decision making
35% of procurement leaders are concerned that their role will be replaced by generative-AI
Responding to these findings, Ivalua Chief Product Officer Pascal Bensoussan explains that while explaining the benefits of generative AI are clear for those to see, organisations must take a considered approach to AI adoption, putting guardrails in place to maximise the value gained and reducing the risks.
Pascal Bensoussan, Chief Product Officer at Ivalua, comments said: "Generative AI's ability to process data, leverage automation, generate actionable insights, and craft strategies has the potential to disrupt procurement and supply chain operations for the better. By speeding up tasks like checking invoices, identifying new suppliers, or even reviewing contracts and suggesting new clauses, procurement teams will become much more productive. Advanced procurement departments will recognise that AI is there to augment and not replace roles, by freeing up valuable time and delivering insights which will help procurement adapt to market disruptions faster and better, adding strategic value to the business.
"Organisations must also ensure they are thinking about a business case for how best to adopt generative-AI. There must be robust testing to determine the best use cases, and strict guardrails put in place to ensure it is used responsibly. Furthermore, AI needs to rely on a solid data foundation that reduces the risk of 'garbage in, garbage out'. Poor quality data will hinder the value organisations can reap from Generative-AI. With the right data and right processes, procurement will be better placed to predict and manage risk, navigate uncertainty, and identify opportunities to improve sustainability and labour standards throughout global value chains."
Responsible use of AI
A recent report by GEP and the World Economic Forum was published to help clarify the responsible use of AI in procurement. GEP took a leading role in the project to develop a practical and comprehensive guide on how to apply artificial intelligence responsibly in the sector. The guide details how it can be applied to help optimise cost, resilience, efficiency and sustainability.
"In the gold rush to apply AI to improve how companies source suppliers and manage global supply chains, there is a very real risk that organisations will dehumanise decisions and unintentionally ignore waste, CO 2 emissions, and inequality, with devastating consequences to business, communities and the environment," explained Subhash Makhija, chief executive officer and co-founder, GEP.
AI and automation find procurement savings
Large businesses and organisations all over the world are also regularly championing the successes they have found using both AI and automated processes in the procurement operation.
The NHS in the UK announced in 2023 they had found millions of pounds of savings across affiliated organisations by adopting a digital buying system.
The UK Government has announced the success of the project, after funding the use of Atmis in 69% of NHS organisations in the country. Many NHS linked organisations previously used different platforms to buy goods and services without proper coordination. These weren't possible to integrate, meaning it has historically been difficult for buying teams in the Department of Health and Social Care and NHS to share insights and data between organisations to make effective commercial decisions and find cost savings.
The Atamis system, which brings together each element of the commercial process in one location, has removed burdensome manual processes and saved millions of pounds in administration costs. This has also freed up capacity in NHS teams while helping health services run more efficiently.
"We are thrilled to witness the remarkable results achieved by the NHS. Through the implementation of Atamis, both procurement potential and substantial value optimisation has been achieved. We are excited to continue driving success together in today's competitive market and to see what the future holds for this successful partnership," said Phil Musgrave, Atamis CEO.
*************************************************
For more insights into Procurement & Supply Chain - check out the latest edition of Procurement Magazine and be sure to follow us on LinkedIn & Twitter
Other magazines that may be of interest - Supply Chain Magazine | Sustainability Magazine
Please also check out our upcoming event - Procurement & Supply Chain LIVE in London at the BDC on Sept 26/27th 2023
*********************************************
BizClik is a global provider of B2B digital media platforms that cover 'Executive Communities' for CEOs, CFOs, CMOs, Sustainability Leaders, Procurement & Supply Chain Leaders, Technology & AI Leaders, Cyber Leaders, FinTech & InsurTech Leaders as well as covering industries such as Manufacturing, Mining, Energy, EV, Construction, Healthcare + Food & Drink.
BizClik, based in London, Dubai & New York offers services such as Content Creation, Advertising & Sponsorship Solutions, Webinars & Events.