How US Government is expanding sustainable procurement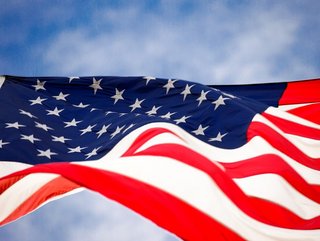 USA flag
The US Government is the world's largest buyer and is proposing regulations to promote procurement of sustainable American-made products and services
The Biden-Harris Administration is proposing the Sustainable Products and Services procurement rule that will aid the ambition of net-zero emissions from Federal procurement by 2050.
The aim of the rule will be to modernise sustainable purchasing practices to make sure American-made sustainable products and services are prioritised.
"President Biden believes that when we spend American taxpayers' dollars, we should be investing in America, reducing costs, and building a more sustainable future," said Brenda Mallory, Chair of the White House Council on Environmental Quality. "Through today's action, we are doing just that. Combined with President Biden's Buy American directive, our proposed rule will boost Federal agency purchases of EPA-recommended green products and services while creating well-paying jobs and investing in American manufacturing."
The Sustainable Products and Services procurement rule proposal will direct federal buyers to purchase suggested sustainable products as much as possible. The recommendations include thousands of American-made services and products covering areas such as energy and water efficiency, ozone-safe materials and recycled products.
The world's largest buyer
The Federal Government spends more than $630 billion on products and services annually, and over one third of existing Federal contracts contain a sustainable purchasing requirement.
"As the world's largest buyer, we have a responsibility to lead by example and accelerate the move toward buying clean," said Robin Carnahan, Administrator of the U.S. General Services Administration. "Across the country, American businesses are ready to meet this moment with innovative products and services that translate into good jobs, reduced energy costs to taxpayers, and a healthier planet—and that's a triple win."
"For over 50 years, the Federal government has played a leading role in promoting innovation, creating jobs, reducing emissions, and shaping markets through its sustainable purchasing requirements," said Christine Harada, Office of Federal Procurement Policy Senior Advisor. "We are proud to continue to be a global leader in sustainability purchasing. The United Nations Environment Programme recently categorised the U.S. Government's implementation of sustainable public procurement policies and practices as 'the highest possible status to achieve' — noting that the United States is the only country ever to achieve this status. We look forward to continuing to building on this progress."
Record levels of procurement from small US suppliers
It comes after statistics showed record breaking procurement levels from small US businesses.
The US Small Business Association is reporting the Biden-Harris Administration has exceeded their small business contracting goal of 23% in the 2022 financial year, awarding a record high 26.5% of federal contract dollars to small businesses.
This is an $8.7bn increase on the previous fiscal year, with a total of $162.9bn in investment in the small business economy.
"Through President Biden's Investing in America agenda, we have championed initiatives to fuel our nation's historic economic growth while reducing barriers and ensuring fair competition in federal contracting," said SBA Administrator Isabella Casillas Guzman . "The Biden Administration continues to raise the bar, reaching a record high level of contract spending with small businesses, supporting over one million good-paying jobs in manufacturing, construction, research & development, and other vital industries."
In a statement from President Biden, he said he continues to be determined to build the economy from the middle out and the bottom up, and not the top down.
"Small businesses are the engines of our economy and the heart and soul of our communities, and investing in our small business entrepreneurs means investing in competition and job creation," he said.
*************************************************
For more insights into Procurement & Supply Chain - check out the latest edition of Procurement Magazine and be sure to follow us on LinkedIn & Twitter
Other magazines that may be of interest - Supply Chain Magazine | Sustainability Magazine
Please also check out our upcoming event - Procurement & Supply Chain LIVE in London at the BDC on Sept 26/27th 2023
*********************************************
BizClik is a global provider of B2B digital media platforms that cover 'Executive Communities' for CEOs, CFOs, CMOs, Sustainability Leaders, Procurement & Supply Chain Leaders, Technology & AI Leaders, Cyber Leaders, FinTech & InsurTech Leaders as well as covering industries such as Manufacturing, Mining, Energy, EV, Construction, Healthcare + Food & Drink.
BizClik, based in London, Dubai & New York offers services such as Content Creation, Advertising & Sponsorship Solutions, Webinars & Events.