How public procurement exposes conflicts in processes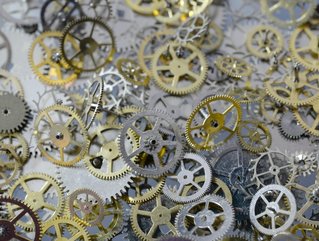 Attempting to systemise procurement from legislation to processes is difficult but resolution is key to global efficiency
Procurement Magazine recently looked at the UK's embarking on the (Public) Procurement Bill as a result of Britain's Exit from the European Union, effectively revoking its dispensation to the free movement of goods and services and requiring a comprehensive restructuring of its public procurement framework.
According to the UK government, one in every three pounds of public money is spent on public procurement - some £300bn a year - so it's not difficult to see why so many eyes are on the bill's journey towards ratification.
The article states: "Set to transform national procurement from the bottom up, the bill has not been without controversy, being accused of 'vague wording' which focuses on 'value for money' over 'social value'."
And now a further criticism had been levied at the bill, in the form of an NHS 'culture of exceptionalism'.
In parliamentary debates on the Procurement Bill, members of the House of Lords expressed that there was 'potential for confusion' in how the new law worked in relation to the Health and Care Act.
The newly passed Health and Care Act requires that 'competitive tendering continue[s] to be a tool that the NHS and local authorities can use where it can add value'.
It also however, "granted the NHS its own procurement rules, and removed the NHS from the EU Public Contract Regulations," according to a recent Supply Management article looking at the issue.
During the parliamentary debates, Baroness Sheila Noakes (Con) said: 'We have to stop the culture of exceptionalism for the NHS and bring it within the ordinary rules," while Baroness Sal Brinton (LibDem) said she had sought clarity from government over "why the NHS is treated differently from every other part of the public procurement sector covered by the Bill," going on to say: "I have not yet heard a clear answer to that."
Supply Management points out: "The government previously said only 'clinical services' would be covered by NHS buying rules. However, the Health and Care Act said exemptions could also be made for 'other goods or services'.
"Brinton raised concerns over how this will be implemented, saying: 'While we spent a little time in the committee trying to discuss where the boundaries are, it seems to me that there are no such boundaries, and that leaves me very greatly concerned about how this will work in practice.'
"Lord Philip Hunt (Lab) claimed 'there is every potential for confusion as to how these two sets of legislation are to work together'.
"'That leaves a lot of questions for those working in the health and social care sectors as to how they are to operate the new processes. Given the nature of NHS commissioning and services, there are big questions about what happens if a contract incorporates clinical and non-clinical services.'"
Removing conflicts in procurement
Issues surrounding procurement complexities and inefficiencies are by no means exclusive to the UK. Following multifarious global factors, procurement is facing some serious pressures on an international scale, and all this only compounds procurement's preexisting inherent challenges.
On a global scale, "The evolution of the procurement function opens up a myriad of responsibilities for the procurement officer. From a straightforward identify-negotiate-purchase process to a strategic business function, the procurement function is ridden with numerous challenges", according to a cflow article.
Cflow outlines procurement's already-existing common challenges as follows:
Risk management: The procurement function is riddled with risks such as non-compliance, invoice fraud, and sourcing risks. Legal and internal compliance issues are a risk to the procurement function. A centralised and transparent supply chain management can mitigate such risks.
Process inefficiencies: Following obsolete, conventional manual procurement processes affect the efficiency of the procurement function. Manual processes lead to errors, bias, and delays.
Lack of information: Access to updated information helps procurement officers make informed business decisions. Lack of access to centralised data can affect the analytics, planning, and execution of procurement decisions.
Vendor management: Vendors play a key role in the procurement function. Managing vendor relationships efficiently helps in meeting the critical quality and price demands of the organisation. The absence of a system to take care of vendor evaluation, onboarding, monitoring, and optimisation leads to chaos and failed procurement.
Invisible spending: Indirect or invisible spending outside the established procurement processes needs to be identified and addressed in order to curb organisational spending. A procurement process that has visibility into these indirect spending is a must for all organisations
All of these issues will need to be contended with and optimised to ensure efficient procurement processes.
From the UK to the Americas, from Europe to the African continent, holistic frameworks that are able to focus on both streamlining internal processes and optimising internal functions to external variables will be crucial.
The main issue that the UK procurement bill criticisms expose, is that inconsistencies give way to impractical frameworks, and this is bad for procurement, and bad for people.
The entire machine needs to be well-oiled with uniformity and equilibrium, whether that be in terms of legislation and policy or functionality and technology.
All the talk of automating and simplifying processes must be reflected throughout procurement organisations as well as the procurement world, as any significant conflict will only hinder progress.