GEP: Procurement priorities and supply chain 'miles apart'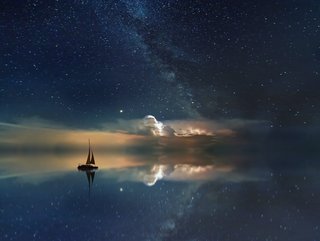 GEP study shows that years of disruption and uncertainty has caused a divergence in priorities between procurement (cost control) & supply chain (delivery)
A study from GEP says the relentless disruption of the past few years has driven a wedge between supply chain and procurement professionals.
The study probes disconnects in the supply chain – points at which gaps in process, information flow and technology harm the productivity and optimisation of supply chains.
Of those supply chain executives surveyed, 59% cited the gap between procurement and supply chain as the single most damaging issue.
The paper – Supply Chain Convergence in a Disruptive Environment – goes on to examine "misaligned priorities between supply chain and procurement", and suggests fixes using collaboration technology.
Procurement and supply chain executives have a range of concerns about these common supply chain gaps, claiming they result in higher costs, longer cycle times and less resilience. Specifically, 58% of supply chain executives reported that the gaps can result in higher costs, 47% were concerned the gaps result in longer cycle times, and 42% reported the gaps negatively impact resilience.
The study also shows a misalignment on priorities, with procurement executives ranking their first priority as reducing costs, while supply chain executives say ensuring on-time delivery of supply is key.
GEP surprised resilience not top corporate priority
GEP says that the biggest surprise is that resilience was not ranked as the highest priority across both functions.
It says the results of other studies it has commissioned in conjunction with The Economist Intelligence Unit and Harvard Business Review Analytics listed resilience as the single most important corporate issue since the onset of the coronavirus pandemic.
Upon further investigation, GEP researchers found that respondents at CSCO and CPO level did rank resilience as their top priority, and that the misalignment of priorities exists primarily at mid-management level.
GEP explains this finding by saying that mid-level management are still "hyper-focused on traditional measurements in the current disruptive environment".
It says that for procurement, this amounts to managing costs in the face of inflation, while for supply chain, it is ensuring delivery of supply amidst shortages.
The study suggests that, to align procurement and supply chain operations requires better alignment of critical processes and information flows. Surveyed executives ranked the following technologies as critical to convergence and resilience:
Solutions offering flexible workflows
Solutions for master data management
Supply chain visibility solutions
Control towers
Collaboration platforms
The report's authors were Dr Robert Handfield, Professor of Supply Chain Management at North Carolina State University; Alex Zhong, Director of Product Marketing, GEP; and Nikhil Singh, Research Associate, North Carolina State University.