Fairtrade launches critical tool in fight for Human Rights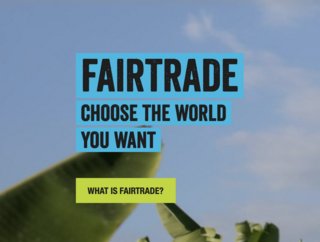 Fairtrade's newly launched tool tracks Human Rights, Environmental and ESG data though their 'Risk Map' which is set to be a game changer in ethical trade
Just the other day, Procurement Magazine reported on the Supply Chain Due Diligence Act of Germany, under which businesses can now be fined up to 2% of their total revenues for failing to comply with mandated ESG criteria.
In so doing, Germany became the first country to penalise companies for failing to identify risks of environmental destruction as well as human rights violations in their supply chains.
Procurement Magazine also reported that the entire apparatus of the European Union is fast moving towards a legal ESG framework which is set to have a significant impact across the continent with ramifications far beyond.
The European Union's Corporate Sustainability Due Diligence Directive - which is set to come into force in 2024 - obligates large companies to identify environmental impacts and to prevent or mitigate these in their internal operations and supply chains.
Failure to comply with the directives could result in directors being found guilty of a breach of fiduciary duty and/or companies being subject to civil liability claims, allowing victims to sue for damages.
As if in reply, Fairtrade has just launched an edifying online tool that tracks procurement and supply chain data concerning human rights issues such as child labour, gender rights, living income, as well as environmental risks related to climate change, water, and biodiversity.
Known as the Fairtrade 'Risk Map', the tool is designed "to support companies and farmer organisations in assessing their human rights and environmental risks."
Fairtrade states: "We call for collaboration between buyers, suppliers, governments and civil society to address the risks and causes."

Highlighted the significance of the problem, the site expresses: "The highlighted risks are deeply entrenched challenges that all actors face in these industries. They are not specific to Fairtrade certified supply chains."
Once again, the importance of data and technology in the struggle to forge a new world in which ESGs are absolutely central to procurement and supply chains has been substantiated by this tool of critical importance.
Procurement professionals must move to digitise their processes, if they are to be worthy of their salt - and to be considered viable leaders in the field.
Anything less is disposable.