Top 10 ways to drive sustainable procurement results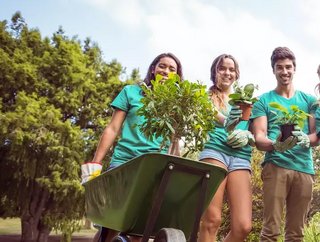 Procurement Magazine breaks down 10 best practices for driving sustainable results in procurement
With two-thirds of environmental, social, and governance (ESG) impact coming from suppliers, and 70-90% of an organisations carbon footprint coming from the supply chain, procurement sits at the heart of driving real-chain in the industry. 
In a recent Hackett Group report, 92% of enterprises aim to have sustainable procurement programmes in place by 2023, particularly when it comes to economic development, social well-being, and environmental protection.  
"This year, for the first time, supporting corporate sustainability appears in the list of procurement's top 10 agenda items in our annual Key Issues study," said Mélani Flores and Laura Gibbons, Hackett Group. 
Start small, and start from the top down
When it comes to tackling the mammoth challenge that is climate change, miracles are not expected to happen overnight, no one is expecting the solution on day one. 
The best approach to driving effective results is to start the development of a strategy and start somewhere small. "Start by planting trees in your local community or talking to your top suppliers to develop a more eco-friendly packaging or transportation option. You'll be surprised what kind of creative solutions you can come up with just by starting a conversation with a supplier," said JAGGAER.
Making the business case for investment in procurement has been a struggle for many leaders for a long time, and while disruptive events, such as the COVID-19 pandemic, have shone a spotlight on its importance it is difficult to make significant changes without leadership buy-in. "Leadership has to be on board with sustainability and be a model of action, not empty words," said JAGGAER.
Once an organisation has leadership buy-in it is then important to work with buyers and suppliers to establish goals, educate, and understand. "No matter how good a cause may be, change is hard, and good change management can be even harder if leadership isn't bought in," added JAGGAER.
Establish a materiality matrix 
Common in ESG, a materiality matrix provides a visual representation of what matters to an organisations' stakeholders versus the impact it makes on the business on order to figure out where priorities should be. 
"There's no point trying to start a program that your stakeholders don't care about, and there's no use for procurement to start an initiative that has virtually no business impact," said JAGGAER.
When it comes to driving results in sustainable procurement, organisations need to look at what's important and realistic. "This is a journey, it's not going to all happen at once."
Value vs. cost
While ESG has taken the world by storm in the last decade not only for governments but for organisations, suppliers and consumers, is there a willingness to spend more on sustainable options?
JAGGAER explains that it's important to not worry about the direct cost of goods or services, but instead, focus on the total value of it. 
"What's the total cost of ownership? Will you get better deals with this supplier as the relationship progresses? Are you going to save more on utilities down the line by going this route? Will packaging or transportation become less expensive? Can it be recycled and reused for something else in your business?" said JAGGAER.
Supplier segmentation
Put simply, in a recent discussion with our sister publication, Supply Chain Digital, Duncan Brock, Group Director at CIPS said: "if your suppliers fail, you fail."
Supplier Relationship Management (SRM) is a 'soft skill' for procurement and supply managers. The process involves a relationship formed between buyer and supplier that is subject to goods or services being purchased and supplied.
Looking through a sustainability lens for SRM, organisations should look to separate their suppliers into categories; who is passionate about sustainability? Who isn't?
"Just by separating them based on that will help you get a much clearer picture of what you need to do in terms of supplier development. From here it's about embedding this into your supplier onboarding and RFx processes," said JAGGAER.
Set 'guardrails'
When it comes to setting a sustainability strategy within an organisation it is important to establish 'guardrails'. "Without them, it's really easy to fall off track and fail," said JAGGAER.
To ensure your strategy delivers results organisations need to focus on outlining what their non-negotiables are and sticking to them. "Don't be afraid to walk away if a supplier isn't up to par," added JAGGAER.
Collaboration
Driving global sustainability will ultimately be a group effort. To ensure that organisations have a positive impact on the environment, they shouldn't be afraid of collaboration. 
"You have to put in the time with your suppliers to educate them and help them develop. Most companies aren't very advanced with sustainability yet and we'll never get there if we don't start working together," said JAGGAER. 
KPIs
Second down from developing a strategy is establishing KPIs. "You can't manage what you don't measure," and you will struggle to know if a project has been a success without them. 
JAGGAER identifies seven KPIs for procurement leaders to keep an eye on: 
Freight distance & green freight distance

Carbon emissions

% Sustainable suppliers

% Growth of sustainable suppliers

Value chain savings

% Waste and recyclable materials

Utility consumption (water & energy)
Understand emissions
With up to 90% of emissions coming from the supply chain, it is important for organisations to gain visibility into their operations. Emissions are typically broken into Scope 1 (direct emissions from offices and factories), Scope 2 (energy brought to use i.e. utilities), and Scope 3 (all other emissions connected to your supply chain).
"But like anything else in sustainable procurement, you have to start small. Start asking your suppliers to report on their emissions from scope 1 and 2 and do your own emissions reports through scope 1 and 2. This builds a sort of network to help you get an idea of scope 3 and you can collaborate with your suppliers to move towards a practical net-zero solution," said JAGGAER.
Supplier diversity and looking beyond ratings
JAGGAER highlights that while sustainability scores are useful, they are not always an accurate full picture, or there could be validity issues with the information provided. It is important to come back to the non-negotiables and make site visits or conduct audits to ensure your suppliers are being compliant. 
"You may get some pushback from suppliers on this but you have to be firm if you're serious about making this a real strategy," said JAGGAER.
There are also cases where suppliers may not be able to afford certain certifications or a certain level of insurance or payment schedule. "We can't let that happen. The point of sustainable procurement and ESG is to create a better world for everyone, not just who can afford it," added JAGGAER.
It is important to factor supplier diversity into a sustainable procurement strategy. An organisation shouldn't compromise on quality or business goals, but organisations can be flexible, providing different standards to these suppliers or development programmes. 
Talent
It is clear to see that mindsets have changed when it comes to sustainability, governments, organisations, suppliers and consumers alike are all looking to actively increase their sustainability efforts. 
In order to drive results from a sustainable procurement strategy, organisations need talent. "Sustainable procurement can act as a magnet to attract and retain top talent. People care about being mission-driven, share that mission and assemble a team of like-minded individuals," said JAGGAER.
"It's easy to look at something like sustainability or climate change and get stuck. You can spend weeks strategising and talking about what to actually do, only to look back and realise that nothing ever got done. We all know that working in procurement it's really easy to get spread too thin. Just pick one direction and start running with it [...] You don't need to do it all, you just need to do something," said JAGGAER.