TOP10 Speakers you don't want to miss: P&SC LIVE LONDON 2022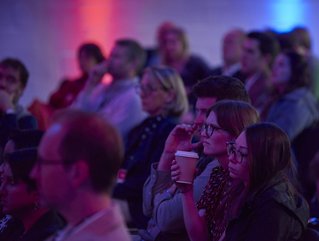 With Procurement & Supply Chain LIVE LONDON coming up in 12th-13th October 2022, here's a list of our top speakers that you don't want to miss!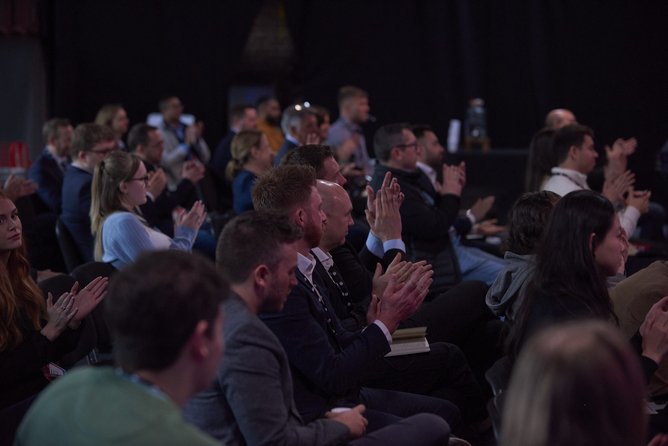 Nedra Dickson - Accenture - Managing Director
Nedra Dickson, Managing Director, leads Accenture's Global Supplier Inclusion and Sustainability Programs across 21 countries. With strong expertise in Procurement transformation and Supplier Relationship Management, she has managed over US$2bn in contingent labour spend. Within her current roles, Nedra oversees Accenture's procurement and client opportunities with diverse-owned businesses globally. To create an inclusive procurement community, Nedra is credited for expanding Accenture's dedicated global diverse supplier mentoring program - Diverse Supplier Development Program (DSDP) in 7 countries. This program represents customised curriculum set around helping to grow and develop diverse businesses, to support their successful integration into Accenture's global supply chain.
Sue Spence - FedEx - Vice President of S&P Group
Sue Spence joined FedEx in October 2013 as the Vice President of the newly centralised Sourcing & Procurement group. Her responsibilities include leading a team of over 250 professionals in managing US$17bn of spend, systems and policies related to the corporation's sourcing and procurement activities and $50B of accounts payable activities. Sue serves as a member of several Industry and University councils and advisory boards in the field of supply management, and in 2020 was honored with the Institute of Supply Management's J. Shipman Gold Medal Award, a recognition of individuals whose career accomplishments have promoted the advancement of the procurement and supply chain management profession.
Nick Jenkinson - Santander - Chief Procurement Officer
Nick Jenkinson joined Santander in January 2021 and is tasked with delivering a significant transformation across the organisation. Prior to Santander, Nick was at Astellas, a Japanese-headquartered pharmaceutical organisation for 5 years and during this time, led award-winning transformations across Procurement and Corporate Real Estate and in addition, led the strategy and implementation of a newly created Business Services model. Prior to these roles, Nick has held senior procurement roles across a number of industries including Automotive, Building Materials, FMCG & Media with the past 13 years predominantly focused on leading transformational activities. These experiences provide him with the unique background of never working in the same industry twice - 7 companies & 7 industries! Nick has an MBA from Warwick Business School and has a keen interest in cookery, sport & music.
Daniel Helmig - Credit Suisse - Managing Director and Head of Global Procurement - CPO
Daniel Helmig is the highly experienced and visionary Managing Director and head of global procurement for Credit Suisse. He joined Credit Suisse in 2020 and has an impressive career spanning 35+ years. Daniel held positions such as Corporate Transformation Leader, Group Head Operations & Quality, Chief Procurement Officer & other leadership roles within ABB, Infineon, PepsiCo and Ford Motor Company. At Credit Suisse, in 2022, Daniel outsourced the Strategic & Tactical Procurement organisation to ChainIQ, a global Procurement BPO provider in the area of Indirect Procurement, adding additional economies of scale and skill to the bank's spend. His teams have been recognised for Capability Build-up & Management in Supply Chain in 2014 (Procurement Leaders) and have received several awards for Supplier Sustainability Development. In 2019, he was voted into the CIPS European Procurement Power List.
Jim Townsend - Walgreens Boots Alliance (former) - Chief Procurement Officer
Jim Townsend is the Ex-CPO of Walgreens Boots Alliance. He is focused on turnaround with a proven track record of delivering significant profit and cash growth, structuring transformational strategic partnerships and effective multi-level relationships in complex global organisations. Prior to joining Walgreens Boots Alliance, he worked for Anglo American and General Electric also within commercial procurement. He has worked overseas extensively, in both manufacturing and retail environments. He holds an MBA in Strategic Procurement from the University of Birmingham, UK and a bachelor's degree in Mechanical Engineering.
Andrew New - SCCL for NHS - Chief Executive Officer
Andrew joined Supply Chain Coordination Limited (SCCL) for the NHS as Chief Executive Officer in September 2021. Prior to joining SCCL, he was the Executive Director for Procurement and Supply Chain at JCB where he was responsible for the Supply Chain globally.  Andrew has also held senior roles at Magnox Ltd (now a subsidiary to the Nuclear Decommissioning Authority) and Babcock International Group PLC and brings experience across Retail, Leisure, Engineering and Property sectors. Andrew has extensive experience in business transformation programme leadership, total lifecycle cost management, customer and supplier engagement and deploying technology to optimise business operational performance. He also holds a Master's in Business Administration and BSc in Chemical Physics from the University of Bristol.
Ute Rajathurai - Bayer - Senior VIce President - Head of Procurement
Ute Rajathurai is Head of Procurement Enabling Functions & Chair of Indirects Council at Bayer. With 19+ years of experience at Bayer, she has led several transformational projects, with experience in implementing partially outsourced models within Procurement, IT and other functions. She has vast experience in leadership roles, with a focus on hiring and mentoring highly performing teams to co-drive the strategy and direction for Bayer Procurement. Ute is known for encouraging diverse thinking and promoting innovation within the company. She holds a PHD in Law and is a winner of World Procurement Leader's Award 2022 for Procurement Transformation, alongside the Bayer Procurement Team.
Jessica Nordlinder - Essity - Chief Procurement Officer of Global Procurement
Jessica Nordlinder is Head of Global Procurement for Essity, a global health and hygiene company with global net sales of €11bn. Nordlinder is an impactful global leader with experience across many industry sectors (chemicals, automotive, FMCG) and fields (procurement, business development and strategy). She is known for achieving transformation, building interpersonal trust, optimising talent, and delivering results. Nordlinder is an authentic, inquisitive leader with excellent communication skills.
Mike Corbo - Colgate-Palmolive - Chief Supply Chain Officer
Mike Corbo is the Chief Supply Chain Officer for Colgate-Palmolive Company, where the global supply chain is recognised as a key driver of growth, profitability, and corporate strategy, powering Colgate-Palmolive's purpose as a caring, innovative growth company that's reimagining a healthier future for all people, their pets and the planet by producing and delivering health and hygiene products to millions of people across the globe. He is responsible for the end-to-end Supply Chain which includes Engineering, Manufacturing, Procurement, Customer Service & Logistics and Sustainability & EHS. Mike is also a member of both the Corporate Information Technology and Global Analytics Steering Committees.
Alisa Bornstein - Visa - Chief Procurement Officer - Europe
Alisa is an international Procurement leader with 25+ of experience in senior and Chief Procurement Officer roles, and backgrounds that range from the telecom, technology and semiconductor industries. In 2021, Alisa has joined Visa as European CPO. In her role she is focusing on transformation, business partnering and operational excellence of the European Procurement function and championing ESG in supply chain. She is a passionate advocate for value creating and business focused Procurement utilising its unique position within the value chain, and with it, the function's potential to deliver new sources of value through supplier innovation and collaboration and building a better world.
All of these speakers and industry experts will be delivering their knowledge and expertise soon! BizClik is gearing up for its latest sector-leading event -- Procurement & Supply Chain LIVE London, where some of the industry's biggest names will be sharing insight and advice in must-see keynotes. All tickets to the event are FREE, whether you attend in person or virtually.
The event takes place from 12-13 October at London's Queen Elizabeth II Centre. Those attending in person will be able to network with an audience of top-line supply chain and procurement influencers. All keynotes and discussions will also be available as a live stream to a remote audience.
In a new approach, LIVE London -- brought to you by Supply Chain Digital and Procurement Magazine -- will incorporates two zones: Supply Chain LIVE and Procurement LIVE, to create a single Expo-style experience.
All tickets are FREE
Procurement & Supply Chain LIVE London takes place from 12-13 October at London's Queen Elizabeth II Centre. Those attending in person will be able to network with an audience of top-line supply chain and procurement influencers. All keynotes and discussions will also be available as a live stream to a remote audience.
To attend, register here. Once you have registered we will send you login instructions to easy-to-use virtual platform, Brella. You can use this to craft a personalised itinerary of keynotes and -- for those attending in person -- also pre-arrange networking opportunities during the many networking breaks across the two days.