Top 10 procurement predictions and trends in 2022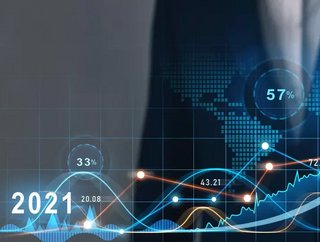 Procurement Magazine speaks to 10 leaders in the procurement industry for their insights and predictions for 2022
Are Businesses Ready for Circular Sourcing?
Donna Wilczek, SVP Strategy & Innovation, Coupa Software
Circular supply chains are the next logical step for sustainable sourcing by repurposing goods and materials for multiple uses, like retailers sourcing recycled denim or car windshield makers buying broken glass. It's rare today because of limited established markets or access tools that make identification of alternate goods visible at the time of sourcing. At Coupa, we're working with customers to step up to this challenge. Together, we're exploring ways to enable our customers to increase circularity through sourcing events that let them locate and share reused goods across our business community. We believe circularity will be more than a trend because it results in a powerful sustainability ripple effect delivering greater performance and driving profitability for businesses.
Risk management should be a first priority for organisations
Atul Vashistha, chairman of Supply Wisdom
Organisations need to prioritise risk management as a first-priority resilience function – especially when it comes to ESG. And as climate change continues to take its toll, monitoring a wider range of risks – such as location and weather – will be critical.
I recommend that businesses invest in risk talent – professionals that can lead the charge and help procurement identify and monitor risks throughout the supply chain. Through leveraging advanced risk management technology, risk leaders can navigate the fluctuating ESG landscape among suppliers so that procurement can focus on its own function.
Lastly, in 2022 organisations should aim to 'walk the talk'. Greenwashing won't be tolerated. Ambitious goals and promises are great – but businesses, consumers and regulators are demanding proof. With a rise in required disclosure and reporting, this will be the year to finally drive change. It all starts in the supply chain.
It's time to think big
Manish Sharma, group CEO of Accenture Operations
As the pandemic showed us intelligent technologies are needed not just for other similar events, but because it's good business. Incremental changes in procurement practices will help improve the bottom line in the short term, but making widespread changes such as CLSM models, procurement analytics or most importantly AI integration will drive better outcomes and improve employee skillsets. AI and automation are partners during this time and should be woven throughout procurement intelligence operations as we move forward in 2022.
Accelerating digital transformation in procurement
Jack Macfarlane, CEO and Founder of DeepStream
There are today three technologies that I think are going to accelerate digital transformation in procurement, and ultimately support a greener procurement process. I would suggest that they fall under the following areas: API integration across best of breed technologies; machine learning/ AI techniques in leveraging network data; and user-based products focusing on intuitive usability instead of high system functionality.
Firstly, API integration technology is creating a new paradigm where best-of-breed products can co-exist harmoniously and deliver a holistic technology stack for business users. This is a battle against the incumbent systems-based software providers who have had a stranglehold on enterprises, by seeking to provide everything under one umbrella. New technologies are disrupting this by focusing on delivering clear and tangible value as point solutions and integrating across with other like-minded product-first companies for that holistic experience.
Secondly, machine learning techniques leveraging network data are advancing in sophistication when it comes to their ability to digest and deliver value on the large amount of data flows which exist between procurement business users. This has a critical impact on the ability of software to break down unstructured data into observable fields.
Last, but arguably most important, is technology focusing on user experience rather than high (and often redundant) functionality. Old software thinking is to maximise functionality at the cost of product intuitiveness for users. But the new reigning philosophy is to prioritise user-friendliness. We see that in the majority of the most popular consumer technologies on the market, and typically consumer trends provide a bellwether for what will come to the enterprise space.
Social procurement
As 2/3 of procurement teams are starting to rethink their strategies due to the pandemic, we see this as an opportunity for companies to go beyond compliance and into impact value creation. Social procurement paves a concrete way forward. Based on the idea of integrating social businesses into the corporate value chain, social procurement enables corporations to create social and environmental impact by simply shifting their purchasing power in the right direction.

Taking a look at our global study together with the COVID Alliance through the World Economic Forum, we see that the social business market has matured and many social businesses are able to provide products and services that are competitive on quality, cost, and supply assurance. To add, corporations that engage in social procurement have seen business benefits come with it, including achieving ESG targets and improved employee engagement and loyalty. Seeing the data and successful case studies around the globe, social procurement becomes a question of why not? It is not only our prediction but also our mission to see social procurement as more than just a trend but a regular way of doing business in our sustainable future.

Customer data will focus much more on quality over quantity
Jon Clarke, Chief Product Officer and Founder of Cyance
There's long been a notion amongst marketing and sales teams that the more data you have, the stronger your strategy will be. During the pandemic, for example, buyers have been hit with copious amounts of digital content across a variety of channels. Leaving the majority feeling inundated with messaging that lacks context and relevance.
I expect to see a much-needed shift in attitudes in 2022, with marketers looking to strip down their use of data to focus only on the most useful, relevant and accurate insights. By cutting through the data noise, marketers can concentrate on getting a clear view of buyers' intentions and their position in their buying journey
Source to Pay
Fabian Lampe, Head of Procurement & Marketing at Archlet
We will continue to see an increase in M&A activities for procurement solution providers to expand their scope, as organisations continue to struggle with the concept of best-of-breed or hybrid, and the required mindset change.
User experience will become a stronger criterion in the tool selection process, outweighing technical capability or solution breadth.
Contract lifecycle management
Andy Wishart, CPO, Agiloft
Flexible contract lifecycle management (CLM) software will establish itself as a business-critical function in the enterprise. Boosting procurement efficiency, while enhancing engagement with vendors and key business stakeholders to improve outcomes and reduce risk. 2022 will also see the rise of the contract operations pro, as a new breed of in-house professional is needed to handle the processes and technology used to manage contracts and the insight they offer. Those professionals will be highly sought after, with a talent war breaking out to secure the services of the best and brightest talent with the right experience.
AI-powered contract review
Dan Broderick, CEO and Co-Founder, BlackBoiler
As global supply chain woes continue, I believe we are going to see more automation in the procurement sector - specifically AI-powered contract review tools that can drive efficiency in the procurement process. One of procurement's biggest pain points is the contract negotiation phase. It often takes large companies 3-6 months to negotiate even the smallest contracts because it is typically a highly manual process that is time and labour-intensive. The more people who touch a contract, the worse and lengthier the process becomes. We are going to see procurement departments implement automated contract tools to speed up these inefficient, risky, and time-consuming manual editing and review processes, eliminating hours, weeks, or even months off the time it takes to procure goods and services. For example, automated contract tools could help make decisions on workflows, to create less opportunity for a contract to sit with an irrelevant party before that person finally forwards it along; or AI-powered tools that have learned your company's playbook and terms can take just a matter of minutes to redline a contract, which eliminates weeks, or even months, of back and forth between procurement and the legal department.
Don't Doubt the Metaverse
Coque K. Dion, Director, Client Engagement at Factor
The term 'Metaverse' often triggers eye-rolls and dismissive quips, but don't underestimate the far-reaching business cases beyond social media and virtual reality gaming. From medicine to real estate to food and beverage, businesses are rapidly expanding their virtual engagement offerings. If your customers are receiving telemedicine, touring a property or taking a virtual cooking class, two things are certain: you're using a technology provider and your customers are providing personal information.
For procurement leaders, this means 2022 will be all about procuring the right technology platforms and software services to help your business expand its virtual engagement with customers. And with every virtual customer comes heavily-regulated personal information – this means procurement leaders will be responsible for managing everything from cybersecurity vendors to Schrems II regulatory repapering. So, whether or not you think your business is part of the Metaverse, your customers and clients will expect to engage with your business virtually – and that creates a whole new world for procurement leaders.