Top 10: Procurement platforms - SAP Ariba & Oracle lead way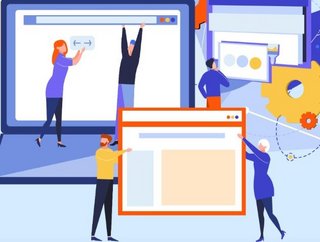 SAP Ariba, Oracle Fusion Cloud, Coupa, GEP, Unite Mercateo, Workday & Basware lead way in top 10 procurement platforms
The procurement world is changing. With the rise of technologies such as AI and machine learning, the systemisation and automation of processes can translate into increased productivity and profits for those organisations astute enough to employ them. But procuring the platforms is not the problem – it's about selecting the best procurement software for the job.

The question is, which processes that are normally performed by the procurement department of any given organisation can be effectively outsourced to the procurement platform to increase the efficiency of their operations?

Procurement Magazine takes a look at the Top 10 Procurement platforms on the market.
Top 10 procurement platforms: Infor
Infor offers what it calls 'e2e supply chain solutions for a single version of the truth'. The tagline illuminates Infor's approach to procurement through data and analytics-driven decisions, offering supply chain management solutions that deliver intelligent, real-time insights.
This begins with digitalising e2e processes, allowing companies to gain real-time visibility that enables the optimal delivery to customers on time. The Infor nexus is connected to 65,000+ companies and oversees US$50bn in global payments, helping manage US$1tn in trade.
Top 10 procurement platforms: Jaggaer
The Jaggaer procurement platform is conceptually built around 'autonomous commerce', which is a self-governing, b2b commercial experience between buyers, suppliers, the internet of things (IoT) and partners. Jaggaer offers a comprehensive SaaS-based source-to-pay eProcurement solution with advanced Spend Analytics, Sourcing, Supplier Management, Contract Lifecycle Management, Savings Tracking and intelligent workflow capabilities.
Jaggaer's solution suites are trusted by the world's largest manufacturing, education, healthcare, retail, consumer packaged goods, logistics, construction, utilities companies and public service organisations.
Top 10 procurement platforms: Basware
Basware provides some of the most advanced procurement solutions for organisations seeking to automate their procurement processes to drive user adoption, manage spend more effectively, lower processing costs, and increase supplier collaboration.
Basware offers integrated compliance and visible commerce all through advanced cloud technology, and possesses over 2,000 software and SaaS customers in Invoice Automation and Procurement, with 900,000 active organisations transacting through the Basware supplier-and-buyer network for invoices and purchase messages.
Top 10 procurement platforms: Workday
The Workday procurement management platform enables organisations to easily control and automate indirect spend. It also allows for employees to create purchase requisitions, generate orders, receive goods, process supplier invoices and provide analyses, all within an integrated platform. Additionally, the platform uses machine learning to suggest relevant spend categories for hassle-free requisitions and streamlining integral processes.
Workday is geared towards cloud procurement and supports a combined group of around 1,000 customers with features such as strategic sourcing and intelligent supplier engagement.
Top 10 procurement platforms: Unite Mercateo
Unite Mercateo offers streamlined procurement processes that can either integrate with an organisation's own procurement system, or be accessed through their procurement portal to fully leverage the functionality of the Unite platform. The platform itself is designed to work seamlessly and allows companies to search for preferred suppliers with negotiated prices. Through the procurement portal, clients can ensure colleagues buy from preferred suppliers, all with a standardised P2P process. All in all, Unite Mercateo offers a flexible and customised procurement experience.
Top 10 procurement platforms: GEP
GEP is a procurement platform that prides itself on the notion that 'Insight Drives Innovation'. Its big-data-centric approach is focused on building a resilient, sustainable and high-performing supply chain. A unified, AI-powered system built in the cloud, with a 'consumerised' work environment, robotic process automation (RPA) and big data analytics, GEP is an award-winning procurement platform that seamlessly integrates with all major ERP or back-office systems to streamline and automate the end-to-end procurement process.
Top 10 procurement platforms: Coupa
The Coupa software procurement platform concentrates on ensuring user adoption and overall value, maximising spend under management and empowering organisations to gain visibility and control over their processes.
Coupa Software is proficient in cloud-based applications for procurement functions such as payments, contract management, expense management, accounts payable and invoicing, supplier relationships and risk management, contingent workforce management, treasury management, and supply chain design and planning. Coupa software takes the spot of third best procurement platform among many formidable competitors.

Top 10 procurement platforms: Oracle Fusion Cloud
The Oracle Fusion Cloud procurement platform is an integrated source-to-settle (s2s) software suite that enables strategic sourcing, improves supplier relationship management, automates business processes, and simplifies the buying process.
It's a platform that's geared towards minimising risk while increasing savings and boosting profitability. Oracle's analytics capabilities provide executives and category managers transparency into spend, supplier performance and operational efficiency. It fuses procurement and data, providing organisations with in-depth purchasing, spend and delivery insights.

More than 15 years in the making, the nucleus of Oracle Fusion Cloud is uninterrupted, cutting-edge innovation that leverages its 2nd generation Cloud Infrastructure to mitigate integration and implementation risks for the most complex IT and back-office environments. Built on a security-first design, with a pre-built analytics environment that includes tools such as out-of-the-box dashboards, reports, and key performance indicators (KPIs), Oracle Fusion Cloud is one of the best procurement platforms available today.

Top 10 procurement platforms: SAP Ariba
With over 5.3 million companies being connected over SAP Ariba's online marketplace, SAP remains the most popular business-to-business platform for procurement.
Its strict compliance culture means that only approved suppliers are searchable on its database, from simple to complex catalogue enablement capabilities, content normalisation, and fast, easy verification and upload times, SAP remains the most popular procurement platform.
Due to its intuitiveness in comparison to many other procurement platforms, its high level of security, and the integration of some of the latest technology in automated processes, it is a clear winner in the world of digital procurement systems.
With more than US$3.75tn in commerce flowing through the SAP Ariba Network annually, trust in the platform is growing in-line with the expansion of procurement transactions across the board. For all these reasons, from intuitive and simplified design principles to security and compliance fundamentals, SAP Ariba takes the title of 'top procurement platform' in our list.