Top 10 procurement outsourcing consultants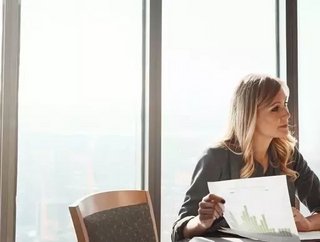 Supply Chain Digital takes a look at the top 10 procurement outsourcing companies, as ranked by Agencyonnet...
Supply Chain Digital takes a look at the top 10 procurement outsourcing companies, as ranked by Agencyonnet.  
10: IBM
IBM is one of the giants of technology and is the largest IT company. IBM is a brand which has stood the tests of time and reinvented itself every time.
IBM which was once seen as a computer maker only is now an IT services giant. IBM sold its PC business to Lenovo to concentrate on enterprise IT service business but It still manufactures and sells Servers, storage in hardware.
IBM started in 1911 as CTR but over the years it became International Business Machines and eventually just IBM.
Under its IT services it offers :
1. Business Consulting
2. Application Development and Innovation
3. Business Analytics & Strategy
4. Big Data & Analytics and more
It also offers services to all industry verticals like BFSI, Retail, Manufacturing etc. Because of its extensive services and global reach, IBM is the leading IT service provider in the world.
Revenue: 72155 Million $
Profit: 11691 Million $
09: Accenture
Accenture is a IT giant in terms of numbers and its presence in technology, consulting and outsourcing. Accenture is a relatively a new IT player.
It was founded as Andersen Consulting in 1989 and was later renamed to Accenture in 2001. It is not only the third largest in terms of Revenues and Profit but it also has a large number of employees across the globe.
Total number of employees in Accenture is 373000. Out of these employees, more than 100000 employees work in India.
It is headquartered in Ireland. It is one of the most well known brands in the world. The slogan used by company since 2011 is "High Performance. Delivered". Accenture is divided into 5 businesses
1) Accenture Strategy
2) Accenture Consulting
3) Accenture Digital
4) Accenture Technology
5) Accenture Operations
Accenture provides services in almost all industry verticals namely automotive, banking, finance, retail natural resources, health, media, utilities etc. Pierre Nanterme is the chariman and CEO of the company. Accenture has been a top employer from many years and it is listed on NYSE.
Revenue: 33037 Million $ (Dec-Nov)
Profit: 3250 Million $
08: GEP
GEP's procurement outsourcing services emphasise the company's flexibility: "we've found that clients don't have cookie-cutter issues, so we don't use one when helping them meet their procurement objectives". Its service promises accelerated time to value, increased spend visibility, improved compliance and transparency, improved user experience, and reductions in operational costs.
07: Capgemini
Capgemini is a global IT company headquartered in Paris, France. Capgemini is present in 44 countries worldwide. It has a global workforce of 180000.
Capgemini was founded by Serge Kampf as Sogeti in 1967 & By 1975 with acquisition of CAP and Gemini Computers, the company became Capgemini. Capgemini saw a lot of growth in next few years.
In 2001, Paul Hermelin was appointed as the CEO of the group. Capgemini provides various IT services like
1) Application Development
2) Business Services
3) Consulting
4) Infrastructure Management
5) Mobility, Cloud etc
Capgemini serves various industries like Aerospace & Defense, Industrial Products, Automotive, Insurance, Banking & Capital Markets, Life Sciences, Consumer Products, Manufacturing, Oil & Gas, High Tech, Telecom etc. Capgemini was named most ethical company for the fourth year running by Ethisphere. Capgemini recently acquired an major IT company called IGATE which is now completely consolidated into Capgemini Group. IGATE had also acquired PATNI Computers in 2011. This means Capgemini consolidated the companies IGATE, PATNI along with employees.
Revenue: 13370 Million$
06: Genpact
Based in New York, Palo Alto, London, Bangalore, Hyderabad, Kolkata, and Delhi, Genpact is a global consulting and professional services firm partnered with several Fortune 500 companies. The company offers "procurement domain expertise, process excellence, and digital technologies to offer transformational consulting and provide business process management services across the source to pay lifecycle".
05: Wipro
While IBM has Watson, Wipro has HOLMES – an innovative artificial intelligence and automation platform that allows clients to offload cognitive tasks to maintain efficiency and agility. Also, a specialist in robotics, Wipro manages a client portfolio spread over six continents and an employee base pushing over 160,000. Its main services are analytics, consulting, application management, cloud and infrastructure services, digital operations and platforms and product engineering.
The Indian provider places four values at the root of its business, known collectively as the 'Spirit of Wipro': to be passionate about clients' success, to be global and responsible, to treat every person with respect and to have unyielding integrity as the basis of everything. According to its latest financial report, Wipro earned revenues of $8.4bn in 2017-18.
Company site: https://www.wipro.com/
Facebook: https://www.facebook.com/WiproLimited/
Twitter: https://twitter.com/Wipro
LinkedIn: https://www.linkedin.com/company/wipro/
YouTube: https://www.youtube.com/user/Wiprovideos
04: Pcura
According to Agencyonnet, "Pcura is a leading Procurement Outsourcing Services Provider with capability of providing procurement outsourcing services onshore and offshore basis as demand arises". With a focus on TCO modelling, contract management, bid optimisation/analysis, price benchmarking and spend analysis & reporting, its consulting focus is geared towards large cost optimisation.
03: Corbus
Corbus' procurement solutions service, which it offers separately from downstream supply management consultancy, specialises in managing requisition, delivery, invoicing, transaction, and order to cash operations, with an innovative approach to tail end spend. The company examines and creates solutions to control waste, manage suppliers, and further amplify efficiencies within clients' purchasing stream, according to the company site
02: WNS
Headquartered in Mumbai, India, WNS Global Services specialises in business process management. Founded in 1999 in Pune, WNS opened its first delivery centre in the US in 2012, with another opening in 2014 in Pittsburg. According to Agencyonnet, "WNS focuses on tactical steps such as maintaining accurate spend data, optimising payment cycle terms, eliminating errors in invoices help optimise the procure-to-pay cycle".
01: Infosys
Infosys steers some of the world's biggest companies through technology transformation with a strategy that has artificial intelligence at its core. Its use of AI helps it to build a predominantly automated foundation for its clients, which is able to deliver crucial data insights; a vital asset when it comes to owning complete oversight of operations and consequently prioritising execution of change.
Founded in 1981, Infosys utilises its expertise to navigate the digital transformations of clients in 45 countries and has adopted four ideas to lead that strategic journey: scaling agile digital, energising the core, reskilling its employees and expanding its localisation.
Company site: https://www.infosys.com/
Facebook: https://www.facebook.com/Infosys/
Twitter: https://twitter.com/Infosys
LinkedIn: https://www.linkedin.com/company/infosys/
YouTube: https://www.youtube.com/user/Infosys