Top 10 Procurement Newsletters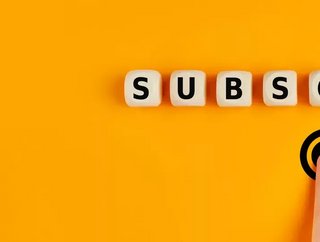 Your top resources for procurement news, insight, advice, and analysis
Procurement is now critical for C-suite strategy. Whether you're an experienced industry executive or stepping into the field for the first time, the right knowledge can set your company apart from its competitors. Especially as the world changes fast, you need to keep an eye on the critical news, developments, and trends in procurement. But it can be a lot to sort through. That's why...we've done it for you. 
Procurement Magazine Newsletter
Procurement Magazine—yes, that's us!—provides procurement professionals with the ultimate digital experience for news, video interviews, case studies, whitepapers, research reports, and virtual events. Our Digital Community brings together some of the world's top executives to shape the future of the industry. In addition, we write daily news updates focused on influential companies and leaders, executive profiles, and in-depth reports to help procurement teams succeed. 
For our partners, we offer a unique blend of digital branding, content syndication, and executive thought leadership. Subscribing means that you receive a weekly newsletter, industry case studies, and opportunities to network with top global procurement executives. Overall, even if we're biased, we give this newsletter 10/10. 
Spend Matters 
For hard-hitting research, analysis, commentary, and breaking news, look no further. The Spend Matters Weekly Newsletter offers more in-depth articles than most other sites, bringing in expert guest contributors to give insight into procurement best practices. Their news is always well-researched, evidence-based, and in touch with the key decision-makers in the field. We like their recent article written by Stephen Day, Chief Procurement Officer at Kantar, about the five underrated pieces of knowledge that you gain from a career in procurement. 
If you want an upgraded experience, Spend Matters PRO offers daily procurement vendor comparisons and deep dives, M&A analysis, and future projections courtesy of the Spend Matters analyst team. Sign up and read away! 
CPO Rising
CPO Rising is a news and media site written for and about the world's top procurement executives. The team's mission is to help shape the future of the industry with a steady stream of top-quality, progressive, and original content. As a recipient of their newsletter, you'll get information that educates, challenges, and engages you in the latest procurement agendas, real-world case studies based on more than a decade of work, and the opportunity to regularly engage with procurement executives from top companies. 
The Strategic Sourceror
While The Strategic Sourceror covers timely and topical procurement news stories, it also compiles how-to and best practices articles written about a variety of spend categories. Many newsletters focus on reviewing providers and software, but this site has narrowed in on providing category management expertise. Overall, it's a rich resource of relevant and useful advice. Finally, it's owned and operated by Source One/Cocentric, which has worked in procurement since 1992. How's that for expert advice? 
Zycus Procurement 
Whether you're analysing spend, managing contracts and suppliers, or sitting down to strategise for 2022, Zycus Cognitive Procurement's Blog has you set for action. While it is run by a company with a stake in the game, they cover a wide variety of topics and steer clear of bias. We find it helpful that they sort posts by category so that you can easily find topics in your speciality. Come here for info on change management, e-invoicing, procure-to-pay, indirect procurement, and more. 
NLPA Blog
Next Level Purchasing—the NLP of that abbreviation—is actually an education company. Its team members are experts in supply chain management, procurement, and logistics. They're part of Certitrek Group, which provides certification programmes and credentials across multiple industries. Overall, this resource offers a slightly different value proposition than the others on this list. We suggest going to NLPA for upskilling, training, and taking your procurement career to the next level.
Spend Culture 
Also run by an experienced spend management platform—Procurify—, Spend Culture is focused on providing procurement advice and pointers for medium-sized companies. This is less a news site and more a useful resource for directing your next strategic steps. Topics range from how to build a fintech stack to the changing role of CFOs, but they occasionally provide lists of top digital procurement tools and new features. 
Procurement and Supply Chain Australasia 
Procurement and Supply Chain Australasia (PASA) is the leading provider of procurement information for supply chain professionals across Australia and New Zealand. In addition to thought leadership articles, PASA holds a series of events, publications, awards, and community and network-building activities. We like that they sort by both topic and industry so that you can target your reading to what matters. 
Procurement Heads 
Procurement Heads offers a more personalised, human look at the supply chain. Since they're focused on recruitment, the majority of their content focuses on how to attract and retain quality procurement talent. If you're curious about industry salaries, want to explore recruitment as an option for your procurement division, or want to ask in-depth questions at your next interview, this is the newsletter and site for you.
RFP 360 
Whether you issue RFPs or respond to them, RFP 360 features tips and resources that will help you get better outcomes. Their site brings together a cohesive set of guides that make the process more efficient from start to finish. We've found that it's quite concise and well-written, which is perfect if you're short on time and want results. If you want to take a look, we recommend '6 easy tips to write a killer RFP cover letter'. We'll all benefit from that!