The Top 10 Procurement News Sites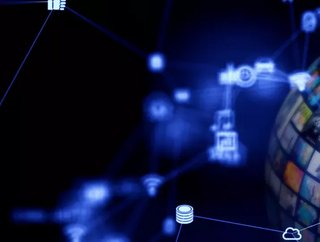 We take a look at the top 10 procurement news sites delivering the insights and the news CPOs need to keep abreast, and deliver.
Procurement really is 'poppin'. As Suketu Gandhi, Partner and Global Product Leader, Digital Supply Chain & Plan at Kearney, said, "Now we have a new troika emerging because the CFO used to call the CPO only to reduce cost. Now he has to part of the discussion of risk." 
Thanks to the need for resilience, and of course, sustainability and digitisation, CPOs are now seated at the head of the table. So, we thought there was no better time to give props to our fellow news sites. Now, of course, we couldn't do so without putting ourselves in the number one spot, because where would be the fun in that? But in truth, there's a lot of great content out there. And a time when procurement leaders are under the gun to, well, save the world, they can use all the help, insights, and data we can get them.
So let's do just that.
Alright, we'll admit, we're completely biased. But we're also pretty cool. The focus of Procurement Magazine's Digital Community is to provide our users with the Ultimate Digital Experience - an incredible digital magazine, a world-class website, an award-winning newsletter service, as well as video reports, podcasts, blogs, webinars, white papers, research reports and virtual events.
We look to the worlds leading minds and companies to cover all things related to procurement and supply chain, highlighting valuable insights from industry leaders, and we like to do it with a little bit of oomph.
Spend really does matter, and if you're in procurement, these guys may very well already be at the top of your list. Spend Matters is a go-to place for anyone seeking spend management insights and best practices or looking to leverage business intelligence to transform your procurement. They cover everything from the latest industry news over afternoon coffee to commodity roundups and best practices. As well as, of course, and all things ESG.
You'll also not want to miss their Women in Procurement Wednesday!
For CPO's, executives and, well, procurement leaders, Procurement Leaders leads the way, offering the nitty-gritty on big-picture strategy-building concepts. 
Under CPO Insights, you can "deep dive into minds of global CPOs, benchmark your priorities and accelerate your growth and capabilities for the future" with trend reports, ebooks and planning insights.
Their blog will help you with the laundry list procurement is tasked with, including identify risk and drive resilience and helping to grow revenue.
CIPS, the "professional body for the procurement and supply profession", hosts and curates the Supply Chain Management Blog. 
Whether you're looking for the answer to a specific question or simply looking to peruse the latest industry news, the CIPS Procurement Blog is easy to navigate and a valuable resource. New regulations cropping up that may impact your organisation? Simply want to scan through top industry news? 
The blog provides in-depth content and covers a wide range of topics. Extra cool for procurement professionals, to help you keep on top of prices and key trends, in partnership with IHS Markit, CIPS brings you the SM Commodities Index.
With over 40,000 members, ISM is among the world's largest supply management professional associations. Although you do require a membership to access all of their content, which I find hard to swallow if you're in it for the content alone (we'll save you the hassle: A regular membership runs $240 per year plus chapter dues), they do offer some solid procurement friendly content to non-members.  Check out their regular features, Report on Business Roundup and The Monthly Metric (July's feature- Measuring Diversity's Impact!).
If you're considering joining, you'll also gain access to Inside Supply Management Magazine.
Although great for daily supply chain, logistics, and procurement news content, hitting the most impactful news and trends of the day, Supply Chain Dive gets its name by deep-diving into some big topics. They also offer a daily email newsletter and an app!
For more than just news and facts, check out their opinion pieces!
Procurious, the procurement social network, offers both a blog that features posts from procurement leaders and members and a news site that curates supply chain news from around the web. As Procurious is a networking site, it's a great supportive place for procurement pros or newbies to as questions and garner advice. Topics run the gamut from Supplier Relationship Management: How to Ace Your First Meeting to The circular economy: How procurement professionals can drive change.
Developed by procurement professionals for procurement professionals, Art of Procurement is a place to elevate your impact, garner advice and tips from your peers and benchmark your performance. Their blog is a great place to look for answers to your pressing procurement questions, like do stakeholders need to understand category management in order to deliver value? (by Kelly Barner!).
The website also hosts the #1 weekly procurement podcast- Art of Procurement with Philip Ideson.
Kelly Barner's Buyers Meeting Point really is "Where Procurement Goes for Trusted Resources and Insights". Barner knows her procurement and has established herself and her blog as a trusted source for procurement professionals. Leveraging her 15+ year career in various roles in purchasing and procurement, Barner well understands what procurement pros need and provides them with just that.
If you're looking for quality over quantity from someone you can trust, this is your home. Besides covering digital transformation, market intelligence and spend management, Kelly Barner also offers her recommendations on weekly industry events.
Published by the noted analyst, Andrew Bartolini, the Chief Research Officer at Ardent Partners, CPO Rising is written for and about Chief Procurement Officers— with a mission is to "engage executive leaders with a steady stream of top-quality, progressive, and original content."

CPO Rising's blog offers articles that provide insight and progressive approaches to the procurement agenda and looks to educate while entertaining readers. The site also hosts the Contingent Workforce Weekly and Procurement Rising podcasts.