Top 10 Procurement Focuses for 2021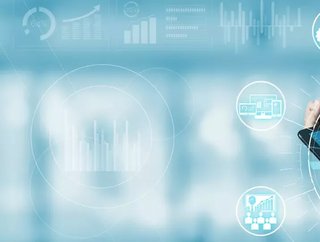 Supply chain executives will have to adjust their procurement methods in order to regain control—but which issues take top priority?
Following political upheaval, pandemic slowdowns, and pressure to abide by new ESG guidelines, procurement teams must take steps to assure compliance and efficiency in their supply chains. Here are 10 areas on which companies should focus their efforts.
10: Amp Up Agility
With increased transcontinental delays and unexpected supplier breakdowns, companies must be prepared to track and react to unwelcome surprises as soon as possible. Strategies might include revising organisational operations to streamline disaster response, implementing new code-red policies, and training employees in best practices for quick recovery.
09: Shoot for Corporate Sustainability
Investors and consumers now take ESG objectives into account when selecting a procurement team. Companies can take the first step by marking key environmental priorities that align with their business goals and working with consultants or internal management to create smart KPIs. In the long run, ensuring environmental, social, and governmental security will reduce supply chain disruption.
08: Adopt Modernised Procurement Tools
Experts predict that virtual chatbots and AI computing assistants will grow 11% in 2021. When used to improve procurement relations with clients, these technologies can also take advantage of data-driven insights. Delegate human employees to more pressing, cognitively-intense problems, and consider integrating AI and automation to take care of any lower-level tasks.
07: Augment Analytics and Reporting
In 2021, data visualisation tools and advanced modeling tools are projected to grow a respective 26% and 25%. But improving analytics is a two-fold task: first, companies must source reliable external and internal data, and second, they must hire and train employees that excel at critical analysis. Any employee monitoring and making data-based decisions should be skilled in bias mitigation, complex systems thinking, and strategic management.
06: Supercharge Spend Influence
Companies that want to set themselves apart from other procurement organisations focus on bringing new insights to the table. This skill involves critically investigating a business's needs and objectives, rather than merely following shipment orders. Once companies understand and prioritise the organisation's goals in your procurement methods, they can deliver more value per pound spent.
05: Act As Strategic Advisors
Instead of stubbornly refusing to step outside the box of procurement, companies can build multifaceted relationships with the firms they serve. After all, early involvement in the shipping process can mitigate misunderstandings. Often, procurement leaders possess quality intuition based on years of experience. As a result, keying in business partners on potential risks or opportunities can elevate your role in the operation—and lay a good foundation for future partnership.
04: Match Skills with Needs
Despite ongoing digitalisation, manual labour is still at the heart of most supply chain operations. As companies upgrade their technology, they can ensure the transition goes smoothly by training all employees on the new features and processes. Even if implementation is months away, proactive worker training, support, and mentorship can prepare a company for future success.
03: Mitigate Supply Chain Risks
As 2020 illustrated, even the best intelligence can't predict every disaster waiting in the wings. Yet effective procurement depends on being able to assure clients of a shipment's security. One of the best ways to approach risk management is to partner with third-party firms to analyse and manage problems before they arise. Predictive analytics can also better prepare your company for events on the horizon.
02: Digitise Procurement Platforms
Warehouse management systems (WMS) and other digitalisation platforms help employees adjust to rapid changes in demand. In addition, WMS and its alternatives can drive a shift to more agile methods of procurement. As online orders increase and customer behaviors shift, cloud-based applications can store and sort huge amounts of useful data. In 2021 alone, adoption of cloud-based systems is expected to grow 29%.
01: Cut Spend Costs
To maximise savings, companies can negotiate shipping rates based on up-to-date market data. The rise of transparency and data collection enables procurement teams to investigate and compare freight rates, as well as anticipate delays, drive better bargains, and research new sourcing partners. If a current vendor is driving up costs or refusing to negotiate, companies should look elsewhere.