Top 10 most valuable P2P platform organisations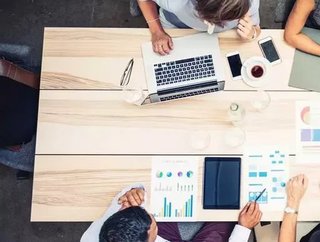 Procurement Magazine lists its top 10 P2P platform organisations ranked by their revenue...
Procure-to-Pay (P2P) - as the process of integrating purchasing and accounts payable systems to create greater efficiencies, the process forms part of the wider procurement management operations and involves: selecting goods and services; enforcing compliance and order; receiving and reconciliation; invoicing and payments.
In this Top 10, we list our top P2P platforms for managing this process, ranked by the revenue of the organisation that owns it. 
10: Wax Digital
Transforming Medius in 2019 into a comprehensive product suite with full source-to-pay (S2P) capabilities, Wax Digital's web3 Purchase to Pay (P2P) solution is said to be a highly intuitive web-based purchase order system.
The benefits of web3 include:
Costs savings
Security that all requisitions are approved before the money goes out
Labour and time savings with automated processes
Enforcement of all procurement policies
Granular access permissions
Visibility on all spend data
Revenue: US$49mn (Medius, 2019)
LinkedIn: https://www.linkedin.com/company/wax-digital/
09: GEP
GEP's procurement outsourcing services emphasise the company's flexibility: "we've found that clients don't have cookie-cutter issues, so we don't use one when helping them meet their procurement objectives". Its service promises accelerated time to value, increased spend visibility, improved compliance and transparency, improved user experience, and reductions in operational costs.
08: Ivalua
The Procurement Empowerment Platform, Ivalua, is recognised as a leader by Gartner in the firms' 2019 Procure-to-Pay Magic Quadrant. Ivalua has a leading 98% customer retention rate and combines its flexibility to grow, rapid time to value, and best of breed capabilities to establish a complete, unified suite. Through its services, Ivalua empowers supply chain leaders to fully digitise all procurement and supply chain processes, manage spend categories as well as improving transparency and data quality. Founded in 2000, Ivalua's Source-to-Pay suite is utilised by more than 300 leading companies globally.
HQ: Cleveland, Ohio (US)
No. of Employees: 300
Revenue: $100mn (Estimated)
Website: https://www.ivalua.com/
Relevant Executive (LinkedIn): David Khuat-Duy, CEO
Video: https://www.youtube.com/watch?v=fHeZo5top1M

Image: Ivalua Press.
07: Basware
Established in 1985, Basware strives to simplify and speed up payments by providing purchase-to-pay solutions and services, in order to remove the need for paper invoicing to streamline the procurement process.
Basware solutions streamline the financial process, allowing businesses to gain visibility into the overall spend to release working capital to the supply chain. Basware offers experience, advice and guidance to provide its clients with best practices, business processes and change management practices to achieve short term objectives and long term goals.
HQ: Finland
No. of employees: 1-5,000 (LinkedIn)
Executive: Klaus Andersen (CEO)
06: Jaggaer
With the goal of providing a simpler and more rewarding experience to all stakeholders in the procurement process from source to pay, Jaggaer seeks to simplify the procurement process. By enabling a full digital transformation across the entire procurement spectrum from source to pay for a range of spending in a variety of industry sectors, JAGGAER ONE enables modular solutions on a unified, digital platform that integrates companies' ERP and accounting systems efficiently.
HQ: Morrisville, North Carolina (US)
No. of Employees: 1,100
Revenue: $280mn (Estimated)
Website: https://www.jaggaer.com/gb/
Relevant Executive (LinkedIn): Zia Zahiri, CTO
Video: https://www.youtube.com/watch?v=zRNSaPqAkyE
Image: Jaggaer Press.
05: Coupa Software
Founded in 2006, Coupa Software provides a unified, cloud-based spend management solution that connects hundreds of businesses that represent the Americas, EMEA and APAC with millions of suppliers worldwide. Coupa is recognised as the only business spend management platform that empowers companies to spend smarter to maximise the value of every dollar that organisations spend. Using the five initials in its name, Coupa prides itself on providing services that are: Comprehensive, Open, User-centric, Prescriptive and Accelerated. With a key mission statement of delivering business value, Coupa prides itself on being innovative and is continuously seeking to lead by example to set the trends for its rivals to follow.
HQ: San Mateo, California (US)
No. of Employees: 1,300
Revenue: $260mn
Website: https://www.coupa.com/
Relevant Executive (LinkedIn): Chandar Pattabhiram, CMO
Video: https://www.youtube.com/watch?v=K2aNzndNC8
Image: Coupa Press.
04: Infosys
Infosys steers some of the world's biggest companies through technology transformation with a strategy that has artificial intelligence at its core. Its use of AI helps it to build a predominantly automated foundation for its clients, which is able to deliver crucial data insights; a vital asset when it comes to owning complete oversight of operations and consequently prioritising execution of change.
Founded in 1981, Infosys utilises its expertise to navigate the digital transformations of clients in 45 countries and has adopted four ideas to lead that strategic journey: scaling agile digital, energising the core, reskilling its employees and expanding its localisation.
Company site: https://www.infosys.com/
Facebook: https://www.facebook.com/Infosys/
Twitter: https://twitter.com/Infosys
LinkedIn: https://www.linkedin.com/company/infosys/
YouTube: https://www.youtube.com/user/Infosys
03: SAP
SAP is a major force in the field of enterprise packaged software. SAP is used by many companies across the globe to streamline and benchmark their businesses.
SAP offers a complete suite for any industry/business starting from Materials Management to Sales and Distribtuion , From Financials(FICO) to Customer Relationship Management(SAP myCRM). Not only is it tailored as per the horizontal but also as per the industry like Manufacturing, High Tech, and Retail etc.
SAP has formed alliances with all major IT companies' across the world who then provide services to multiple clients who are using SAP for implementation, maintenance services etc. SAP is a German multinational. It offers multiple products in the range of :
1. Analytics
2. Content and Collaboration
3. Customer Relationship Management
5. Financial Management
6. Human Capital Management
7. Product Lifecycle Management
8. Supply Chain Management
9. Supplier Relationship Management
SAP is present in 130+ countries and has multiple customers across world. SAP was mainly On Premise system provider but with advent in technology and cloud solutions, SAP has now started to focus on its HANA platform. SAP S4/HANA is newest range of applications for HANA.
Revenue: 23346 Million $
Profit: 3429 Million $
02: Oracle
Brand value: $28 billion
Headquartered in Redwood Shores, California, Oracle has made billions from selling cloud applications and platform services. Co-founder and long-time CEO Larry Ellison, now 72, has overseen a remarkable rise to a company which now generates $37 billion in sales. He is now listed by Forbes as one of the richest men in the world.
01: IBM
IBM is one of the giants of technology and is the largest IT company. IBM is a brand which has stood the tests of time and reinvented itself every time.
IBM which was once seen as a computer maker only is now an IT services giant. IBM sold its PC business to Lenovo to concentrate on enterprise IT service business but It still manufactures and sells Servers, storage in hardware.
IBM started in 1911 as CTR but over the years it became International Business Machines and eventually just IBM.
Under its IT services it offers :
1. Business Consulting
2. Application Development and Innovation
3. Business Analytics & Strategy
4. Big Data & Analytics and more
It also offers services to all industry verticals like BFSI, Retail, Manufacturing etc. Because of its extensive services and global reach, IBM is the leading IT service provider in the world.
Revenue: 72155 Million $
Profit: 11691 Million $