Top 10 global supplier management companies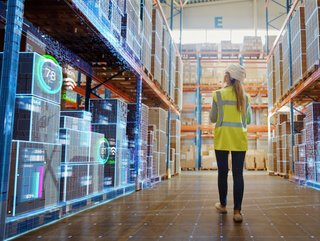 Top 10 global supplier management companies
Procurement Magazine takes a look at the Top 10 global supplier management companies including the likes of Oracle, SAP, Blue Yonder, and many more
Tradeshift
Founded in 2005 by Christian, Mikkel and Gert, the three men built Tradeshift to connect every business in the world by creating an open business platform for the whole world, not just Europe.
The mission of this platform was to transform the way businesses work together. "From broken to efficient; from complicated to simple; from archaic to modern."
Top three reasons why organsiations use Tradeshift for their supplier management include better data, enhanced collaboration, and embraced digitalisation.
Epicor
Founded in 1972, Epicor works hand-in-hand with its customers to create industry-specific software solutions and services that enable a world of better business.
With sourcing being the most important, value-adding activity that purchasing professionals perform Epicor's software offers a wide range of skills and subject matter expertise through automation to provide buyers with the capacity to focus more time and energy on strategic activities.
"From strategic sourcing to procurement, from supplier enablement to user adoption, everything you need to build your supplier relationship management (SRM) strategy is available from Epicor."
Suppeco
Founded in 2017, Supecco provides visibility deep into supply chains t ensure safe and responsible practices.
"During turbulent times, our ability to generate savings from cost-based procurement strategies will diminish. Organisations will adopt positions to protect themselves against impending recession. To continue to deliver our 'value' targets we must work together with our suppliers, to innovate."
Believing that healthy relationships are the central enablers, Suppeco is an expert in the field of reciprocal relationship optimisation. Creating bespoke environments for supplier management, Epicor uses its four pillars as a baseline.
Vizibl
Founded in 2014, Vizibl helps its users to leverage its best-in-class digital platform, and the power of supplier collaboration and innovation to drive sustainable business growth.
The top three benefits of Vizibl include resilience, sustainability, and supplier innovation at scale to fulfil the new demands and retain a competitive advantage in a challenging market.
"Achieve your most ambitious goals, align on objectives, and work collaboratively with your suppliers & business partners, at scale."
Blue Yonder
Founded in 1985, Blue Yonder has built an intelligent, real-time platform that provides a single, trusted view of supply and demand, as well as a competitive advantage for businesses.
Blue Yonder's Supplier Relationship Management (SRM) is an integrated suite of products with design and sourcing capabilities to enable companies and their suppliers to collaborate and manufacture products faster and at lower costs.
"Whether you're looking to transform manual processes, begin a full digital transformation journey, or something in between, we're ready to help. Let's achieve your supply chain management goals, and fulfil your potential, together."
Coupa
Founded in 2006, Coupa is a leading cloud platform provider for business spend management (BSM). The company is dedicated to providing business value to its customers offering a comprehensive, open, user-centric, prescriptive, and accelerated solution.
Coupa for supplier management helps users to improve efficiency, visibility, and continuity while driving compliance.
"Coupa brings a complete, user-centric vision for supplier and third-party risk management that's fully integrated with procure-to-pay and across all Business Spend Management (BSM) processes."
Oracle
Founded in 1977, Oracle is committed to helping people see data in new ways, discover insights, and unlock endless possibilities.
With Oracle Supplier Lifecycle Management, users can master supplier information, streamline the supplier management processes, enable cross-functional performance evaluation, and assure effective governance and risk mitigation.
"Suppliers aren't just important to the procurement department; they are often a key component of an entire organisation's ability to generate value. And the ability to generate value is compromised when information about supplier performance is locked away in disparate systems or in employee's heads."
Ivalua
Founded in 2000, Ivalua has been innovating in procurement for more than 20 years. Ivalua believes that digital transformation revolutionises supply chain sustainability and resiliency allowing companies to unlock the power of supplier collaboration.
With the help of Ivalua's supplier management solution, organisations can build stronger and more collaborative supplier relationships. Its solution offers a 360 view of supplier information; integrated risk and performance management; and strategic supplier collaboration capabilities.
JAGGAER
Founded in 1995, JAGGAER understands the enormous business potential of technology for procurement. When it comes to supplier management JAGGAER offers deeper and more insightful supplier relationships with a flexible, intelligent supplier management solution.
Top four features of JAGGER's supplier management software include better supplier selection based on broad criteria; supplier-managed profiles with improved data; increased speed of innovation; monitoring and prediction risks.
SAP
Founded in 1972, SAP is one of the oldest procurement solutions providers. The company's supplier management software helps its users to boost compliance and reduce risk, as well as manage supplier information and lifecycle in one place.
Key features of SAP Ariba for supplier management include:
Accelerated supplier onboarding
Two-way sync with SAP ERP
Self-service for suppliers
Integration with procurement apps
Matrix-based management
Risk due diligence
Proactive risk monitoring
Collaborative risk disposition
Brand reputation protection