Zycus launches its Merlin AI suite of solutions globally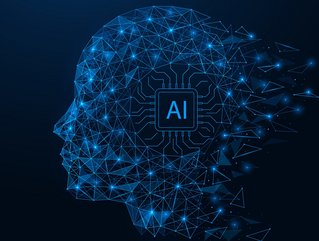 Cognitive procurement software company Zycus has announced the global launch of its Merlin AI suite of solutions built on more than 20 years of AI legacy
In an announcement made by cognitive procurement software company Zycus, the company has globally launched a 'first-of-its-kind' Merlin Experience Center.
With more than 20 years of legacy experience in artificial intelligence (AI), the Merlin Experience Center has been designed by the company to provide leaders in procurement with the ability to work with first hand, game-changing innovations as part of the Merlin AI suite of solutions.
The driving force behind the launch of the Merlin Experience Center
While the centre was initially launched in October 2021 to a closed group of people during the company's flagship global conclave for procurement and finance - Horizon 2021 - the experience centre received an overwhelming response of more than 450 international visitors.
Zycus's Horizon is a unique virtual event, that brings together forwad-looking executives and experts in procurement and finance.
Providing the industry with a one-of-a-kind experience, the centre illustrates how cognitive automation can assist procurement functions and processes by simplifying standard tasks, shifting the focus to more significant and strategic activities and decision making.
The Merlin Experience Center also offers a space for organisations to flexibly explore how robust AI can be when coupled with a secure platform on the go, as well as help to derive actionable insights with the use of data and documentation from authorised instantaneous inputs specific to the users.
"The Merlin Experience Center was great. I liked that a lot. It is great how there are invoice examples & templates so you can see how the software works. I definitely will talk to my AP team next to see how we can use that in our process & strategically, we'll see how my company wants to work with Cognitive Procurement & how to start that journey," commented Eric Jack, Purchasing Manager, Fender Musical Instruments Corporation.
Available AI solutions at the Merlin Experience Center
The centre includes four key AI solutions from Zycus's Merlin AI Suite of solutions that users can benefit from. These include:
Supplier Risk Radar - An AI-led real-time 360-degree supplier risk and resilience monitoring solution.
Invoice reader - invoice metadata extraction to reduce the processing time by 60%.
AP Smart Desk - Seamless accounts payable (AP) email intent recognition and automated responses.
Insta Review - Expeditious contractual risk identification and mitigation.
Zycus's Merlin AI Suite offers unique capabilities for its users to manage monotonous and mundane tasks. This helps procurement leaders to free up organisational bandwidth that can be better utilised for more strategic goals.
"Porsche is using Invoice Reader of Merlin AI suite for PO invoices. In our AI adoption journey, we are working to adopt our old procurement processes and, by harnessing the strength of Merlin, we hope to improve our process efficiencies significantly," commented Randy Verma, IT Project Manager, Porsche.