What is driving digitalisation in S2P and P2P?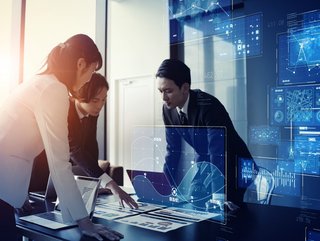 SAP's Etosha Thurman and Ivalua's Alex Saric speak to Procurement magazine to outline the driving force behind S2P and P2P digitalisation
In order to understand the drivers and benefits of digitising source-to-pay (S2P) and procure-to-pay (P2P), we must first understand the difference between the two.
Etosha Thurman, Chief Marketing and Solutions Officer, Intelligent Spend and Business Network at SAP, explains this well:
"In my mind, source-to-pay (S2P) encompasses procure-to-pay (P2P), and yet they really focus on two different things. S2P focuses on the strategic procurement side of things. It starts with the process of finding a source of supply in a cost-competitive manner, navigating the finding of suppliers, negotiating rates, signing contracts, fulfilling contracts, and payments.
"The difference in P2P is the introduction of compliance and efficiency when executing strategic decisions. This side of the process is really about building excellence across an organisation, developing a best-in-class operational procurement."
So where is the value for procurement functions in implementing an S2P or P2P solution?
Put simply, "S2P and P2P are much more than a series of process", according to Alex Saric, CMO at Ivalua. "They can add tremendous value to organisations."
Streamlining processes through an intelligent S2P or P2P solution can improve efficiencies, create more effective negotiations, reduce costs, and enhance both the purchasing experience and employee satisfaction.
Saric emphasises that the value doesn't stop there. "There is also tremendous strategic value in how organisations manage their spend and suppliers ‒ and S2P can deliver a competitive advantage. Visibility into and collaboration with suppliers can reduce risk, drive product innovations, and increase sustainability.
S2P technology can help unlock that value in three primary ways: improved transparency; greater scalability and effective collaboration; and organisational agility."
Where to start when implementing a digital solution?
Alex Saric, CMO, Ivalua: The optimal starting point when planning a S2P digital transformation varies from one organisation to another, depending on their priorities, team structure and other factors. What's important is to start where you can deliver tangible benefits to maintain the momentum and to plan for the broader journey. When projects hit obstacles, it is often due to having only considered their immediate requirements when selecting an S2P platform and, as a result, making a selection that can't support their full journey. The common obstacles differ at each step so you must plan for them from their start.
What is driving the push for digitalisation?
In today's modern organisations, the role procurement plays in restoring growth and ensuring resilience post-COVID is gaining vital recognition. As such, the investment in advanced technologies to streamline a traditionally manual process is evident to see.
"The need for greater visibility across the supply chain has been the dominant driver of digitalisation, particularly since the pandemic," says Saric, adding: "Such technologies provide the transparency required to better assess risk of disruptions and mitigate the effects when they occur.
Adding to Saric's comments, Thurman explains that, with the increase in regulations and governance, "digitising the S2P and P2P processes can help organisations to strengthen their compliance, supplier visibility and collaboration. Digitalisation allows organising to drive agility across their supply chains and mitigate supplier associated risks with validation solutions".
She adds: "The case for digitalisation has been there for a long time but, particularly in the last two years, has ramped up the need to remove manual processes and drive both greater visibility and simplicity ‒ benefits that come from digitalisation."
Advanced technologies can also help organisations stay ahead of the curve. "AI and automation enables organisations to gain added visibility across the supply chain, which in turn helps them to spot new opportunities, manage supplier risk, and make more informed decisions," says Saric.
He adds: "Organisations are increasingly seeking innovation in procurement as digitalisation brings a huge competitive advantage. Delaying your digital transformation could risk missing out on critical opportunities to innovate, losing out to more forward-thinking competitors, and being unprepared for future disruption."
What is stunting the move to digital solutions?
Alex Saric, CMO, Ivalua: "A few factors are hindering digital transformation. Upfront, some organisations still struggle to obtain the executive support and budget required. Organisations that gain this initial support often then face challenges with adoption, by both users and suppliers. It is essential to engage the business users when planning the transformation and select technology that provides the consistent, modern experience people expect from technology today. At the same time, solutions must make it simple for suppliers."
Once solutions are deployed, the key challenge lies with data. Too often, organisations struggle with poor-quality, dispersed data that is spread across multiple departments. While S2P technology can address these issues, too many solutions lack the right foundation, having been built via acquisition or silos. This limits access to, and trust in, information and prevents the 360 degree visibility required to improve decision-making.
How technology can help to navigate geopolitical disruption
With supply chains becoming longer and more global, organisations could be at risk of exposure to geopolitical disruptions as well as other risks, and Saric believes that "often, organisations are unaware of their exposure".
He adds: "Even if a business does not have direct suppliers in these regions, it's very possible that their suppliers work with vendors there, creating a risk of disruption. That's why it is so essential to have 360 degree visibility into suppliers, including the sub-tier."
Thurman explains that this is where an organisation can benefit from a digital solution: "As an organisation, we have always been focused on taking steps to provide our customers with solutions that help them to find supply."
She adds: "Supply chains have been severely disrupted at the moment; they are fragile. But one thing we are committed to as an organisation is creating a solution that allows our customers to find suppliers that may not be within their current community. We have SAP Ariba Discovery, a solution that allows buyers to identify and match with suppliers from around the world that meet their needs.
"Specifically, in terms of the current crisis in Ukraine, we have modified our solution to give suppliers the ability to raise their hand if they are able to help with humanitarian aid. Since the start of March 2022, we have already had 852 suppliers raise their hand to support Ukraine."