Vizibl/Supplier Day: Supplier strategies and innovation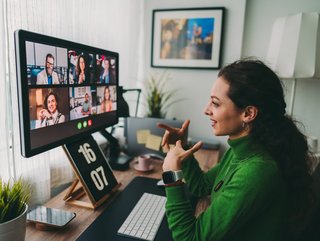 Vizibl partners with Supplier Day to help customers align their strategies for growth innovation and sustainability with their global suppliers & partners
As a leading supplier collaboration and innovative technology provider, Vizibl helps its clients drive sustainable business growth and tackle ambitious challenges with its best-in-class digital platform.
Founded in 2014, Vizibl is a leading SaaS platform for Supplier Collaboration and Innovation, helping enterprise organisations to deliver on their most ambitious objectives. Whether it's taking joint action towards ambitious sustainability targets, discovering new revenue streams, or developing innovative products and solutions, Vizibl enables enterprise organisations to align their suppliers and partners around key business goals to deliver mutual value.
What does Vizibl's latest partnership with Supplier Day mean for the two companies?
By collaboratively partnering with Supplier Day, a leading events services provider, the two will help their customers to design and execute virtual events to align their global partners, suppliers and stakeholders when it comes to their strategies for growth, innovation, and sustainability.
"We have partnered with Supplier Day because of the many synergies in our beliefs around the benefits of close alignment and collaboration between large organisations and their suppliers. Though many companies offer event planning and event management services, none of them intimately understand the priorities and challenges of the procurement function in the way that Supplier Day does," said Mark Perera, CEO and Founder of Vizibl.
Fostering deep, collaborative, and strategic relationships with suppliers, partners and stakeholders is a mission-critical element of modern businesses. By taking this approach organisations can better meet their ambitious objectives when it comes to sustainability, innovation, and resilience.
"How we communicate determines whether we achieve our goals. Our aim at Supplier Day is to facilitate effective partnerships between enterprise businesses and their suppliers to drive mutual benefit. Running a supplier day allows our clients to communicate their strategic vision to their supply base, establish shared objectives and ways of working, and lay the foundations for collaborating on new solutions and innovations that benefit both buyer and supplier," said Caitlyn Lewis, CEO and Founder of Supplier Day.
She added: "Partnering with Vizibl, which provides the leading Supplier Collaboration and Innovation solution, therefore makes perfect sense. Both my team and the team at Vizibl are enabling enterprise businesses to meet their goals through more effective supplier relationships, supported by our deep understanding of the challenges facing the procurement function in an increasingly turbulent business landscape."
Future plans for Vizibl and Supplier Day
Both Lewis and Perera see a future for Vizibl and Supplier Day, with further integrations being key to their future.
By integrating with Vizibl, clients can systematically capture actions, initiatives, and opportunities to centralise digital platforms and maximise the value potential.
The two companies believe that through the combination of robust people mobilisation, process optimisation, and the scalability of technology clients can benefit from the most effective way to tap into the value that their supplier base can offer through supplier collaboration.