Visma acquires Avalosys, expanding cash management solutions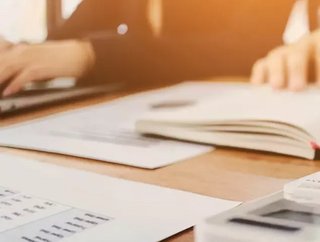 Visma announces its acquisition of Avalosys, expanding its corporate cash management solutions
Following an announcement made by Visma, the company has acquired innovative Finnish multi-banking software provider Avalosys Oy (Avalo). For an undisclosed amount, the company joins Visma to provide a strengthened joint offering of ERP and bank independent cash management software.
Who is Avalo?
Avalo is a multi-bank software company founded in 2015. The company develops innovative automated payment solutions for organisations and public administrations. Its solutions are designed to provide security, simplicity, and seamless ERP integration. 
Avalo's strategy is based on SME and corporate excellence, building true win-win industry partnerships with ERP solutions provides, banks, and accounting firms. 
"Over the six years of our existence, we have maintained momentum in our cutting-edge in-house innovation, whilst continuously listening to our customers and partners in co-creating solutions that integrate perfectly to their platforms and deliver strategic fit with their payments automation paradigms. With Visma we will have more muscles to co-create and innovate together and to scale across the Nordic countries and beyond", says Antti Pirhonen, Managing Director of Avalo.
Who is Visma and what does this acquisition mean for the company?
Founded in 1985, Visma is a software and services provider, dedicated to simplifying and digitalising core business processes in the private and public sectors. Visma operates across the entire Nordic region as well as the Benelux, Central, and Eastern Europe serving over one million customers. 
Empowering people and helping businesses grow and thrive, Visma is driven to shape the future of society through technology creating a better and more effective society.
"We are delighted that Avalo is becoming a part of the Visma family. Their solutions will complement and enhance Visma's payment solutions to our customers. Furthermore, we see good opportunities for collaboration with Visma companies, which will help to catalyse Avalo's growth further in the future", says Liv-Kari Kroken, Visma Segment Director, Invoice Lifecycle Management.
"Our future looks very bright. Our strategic compass is well aligned with Visma about global megatrends: increase in financial services outsourcing, formation of service centres and centralised financial hubs as well as API-tisation of ERP solutions," said Pirhonen.