Top 10 procurement analytics companies simplifying spend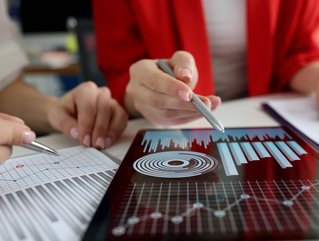 Here are our Top 10 procurement analytics companies, including Ignite Procurement, Robobai, Simfoni, Anaplan, Spendata, AnyDATA, Spendency, Sievo & more
Businesses use procurement analytics to collect and evaluate procurement data, and to maximise their purchasing processes. Here's our Top 10 procurement analytics companies helping organisations to simplify their spend.
10. Creactives
Headquarters: Verona, Italy
Number of employees:
Creactives creates solutions for procurement and supply chain digitisation, including MMD cleansing and governance, spending categorisation, and real-time data assistants, which is powered by Creactives AI engine. This offers customers a combination of engaged and deep learning alongside expert engineering. Creactives helps businesses in procurement and supply chain make the most from their data.
9. Everstream Analytics
Headquarters: San Marcos, California
As a supply chain risk analytics company, Everstream Analytics provides customers with detailed insights to "increase the resilience and agility of its clients' supply chains, protecting revenue and reputation."
Everstream Analytics takes risk analytics seriously, which is at the core of its decision-making.
8. Spendata
Headquarters: Brewster, Massachusetts
Spendata openly adores spreadsheets - and there could not be a company name more fitting.
The company also prioritises data security. Unlike other SaaS products, Spendata's work takes place on the customer's personal computer, not a server. "Your data security meeting on Spendata will be the shortest security meeting you've ever had" the company says.
7. Spendency
Headquarters: Sundbyberg, Sweden
Founded in 2014 and with only a handful of employees, Swedish Spendency supports organisations across the world with its user-friendly tools, helping them to "get a full transparency of their spend."
The computer software company creates best-in-class analytics solutions, ideal for purchasing professionals.
6. Sievo
Headquarters: Helsinki, Finland
The procurement analytics solution for data driven enterprises, Sievo has been awarded 'Gartner's Hype Cycle for Procurement and Sourcing Solutions 2021' and 'Great Place to Work Institute Best Workplaces in Finland'.
Sievo's SaaS procurement analytics solutions cover spend analysis, savings lifecycle, contract analytics, materials forecasting, and CO2 analytics.
5. AnyDATA
Headquarters: Irvine, California
Based in the USA, Anydata has multipel offices around the country, as well as in China and Korea. AnyDATA Corporation is a pioneer in the design and manufacturing of wireless data devices which have been certified by over 43 countries.
4. Robobai
Headquarters: Sydney, Australia
As a global leader in procurement and supply chain transformation, Robobai is dedicated to guiding organisations as they make sustainable purchasing decisions.
With its AI powered classification capability, Robobai takes customers 'dirty data' and captures the insights customers need - including the ethical impacts of any decisions made.
3. Ignite Procurement
Headquarters: Oslo, Norway
Working across multiple markets, such as the oil and gas, marine, rail, aviation, government and defence, Ignite Procurement has a vision to "take guesswork out of procurement and surge ahead with transparency, clean data, and sophisticated analytics."
2. Simfoni
Headquarters: San Francisco, California
Simfoni has offices across North America, Europe, the Middle East and in Australia. The company is proud of its diversity, which offers customers the assurance that they are doing business with a company that covers every opinion.
Simfoni offers leading global enterprises its spend analytics and spend automation products. The Simfoni platform combines machine learning with AI, in order to accelerate the procurement process, helping customers to save time and money.
1. Anaplan
Headquarters: San Francisco, California
Founded in 2006 and with over 2000 employees, Anaplan, has a vision to "build a future where connected leaders and teams are able to constantly adapt, transform and reinvent their businesses."
The company enables teams to share important insights and new details in order to advance innovation. Throughout an organisation, leaders in finance are able to model complex scenarios and then forecast, while adding in any fresh intelligence, to make more informed decisions.