The value of AI and RPA adoption in procurement processes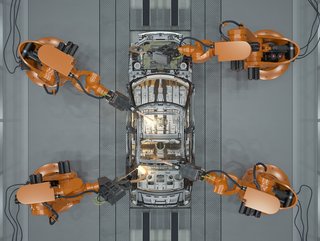 Discover the value of both AI and RPA in procurement and how the two can deliver greater value to the function when used together
Robotic process automation (RPA)
A form of business automation technology, robotic process automation (RPA) uses software robots to handle repetitive business processes, freeing up time for employees to focus on the tasks that add greater value.
RPA is designed to continuously perform the same tasks in the same way, removing the need for human-beings to intervene in such processes. The automation of essential-but-repetitive tasks can reduce the potential for human errors and increase the delivery time speed.
The benefits of RPA
For any organisation, efficient procurement operations are essential to success. However, procurement processes are frequently hindered by manual processes, paperwork, and human error.
With the help of RPA, organisations can remove the repetitive, low-value-adding tasks from the day-to-day agendas of their employees. In doing so, businesses can realise both cost and time savings, as well as improve their accuracy and productivity.
RPA helps organisations to carry out tasks faster and place their focus on the value-adding tasks, instead.
Common areas of use for RPA include functions such as accounts payable, procure-to-pay (P2P), invoicing and purchase orders.
Artificial intelligence (AI)
In comparison, artificial intelligence (AI) is a technological solution that enables machines to mimic human intelligence to perform tasks, by continually learning and improving its own performance.
AI is a far more complex technology compared to RPA, with a popular use being machine learning for the analysis of data. Algorithms can identify patterns, generate insights and even action some responses to the information. Other forms include computer vision, which can make sense of images just like the human eye can; natural language processing that is common for voice assistants; and deep learning, which can make connections among unrelated data points.
The benefits of AI
Similar to RPA, AI can help organisations to free up time and resources for employees, as well as digitise manual processes.
In addition to this, however, AI can provide some more advanced capabilities for organisations including the ability to make better, data-driven decisions; it can also identify new opportunities; improve and streamline operations; capture and apply knowledge and data; identify new suppliers and markets; and help organisations optimise their supplier relationships.
The value of adopting both AI and RPA into your procurement function
Speaking with Gavin Mee, managing director Northern Europe at UiPath and Saurabh Gupta, president, research and advisory at HFS Research, the two agreed that software robots are great at completing routine and repetitive work, but with AI, they can do a lot more.
"When combining AI and RPA, organisations can start to take on the tasks of automating some of the more complicated processes," says Gupta.
Mee adds: "For example, they can start reading documents and emails, analyse language and images, and even understand speech. AI helps RPA software robots to perform cognitive tasks, navigate uncertainty, and resolve inconsistencies."
Gupta continues: "There's tremendous value in using AI and RPA together. The base value is that you can improve the employee experience; our research at HFS Research suggests that procurement teams spend 70% to 80% of their time just processing transactions, with only 20% of their time focused on value added work.
"Using these technologies can help flip that around where you can gain back time for your employees to complete tasks that are strategic in nature and will help make procurement a strategic partner to the business. In addition to employee experience, procurement can address the effectiveness and efficiencies of their processes, and improve decision-making capabilities. Manually, it is very hard to understand and interpret large quantities of data; in order to be data-driven in these modern functions, you need some form of AI."
So where is the best place to start when looking to adopt AI and RPA solutions?
Gupta explains the importance of not 'putting the cart before the horse'. "Instead of looking at the technology, you need to look at the business problem," says Gupta.
"Procurement professionals should determine what the problem is that they are trying to solve, then, once you have the business problem in front of you, you can start to identify which technologies will best help to solve the problem.
"Sometimes, we look at the shiny new tool and then try and find a problem for that tool, and that's when I've typically seen buyer's remorse, as they don't know how to justify the investment. So I would always recommend starting with a problem – the why – and then start to figure out the solution for solving that problem."
---
Innovations in AI and RPA applications in procurement
- Gavin Mee, Managing Director Northern Europe at UiPath
There is a lot of innovation occurring in this space, impacting every stage of the procurement process. When gearing up for negotiations, instead of a sourcing manager spending a huge amount of time digging through data, RPA robots can pull and collate data quickly and accurately, allowing the sourcing manager to focus on negotiation strategy, saving managers' time and the business money.
When it comes to onboarding a new supplier, the manual process can take weeks to complete. AI-powered RPA robots can 'read' through the multiple documents that need to be processed, extracting and interpreting that information to allow faster, more efficient onboarding.
Other examples include requisition requests, where an RPA robot can be set up to guide business users through the process, ensuring higher accuracy and a smoother transition from requisition to purchase order. Once a purchased item arrives, they can help streamline the receipt process by populating information scanned from a receipt into the necessary systems almost instantaneously, eliminating time lags to ensure prompt vendor payment.
---