The 3 KPIs that enhance contract performance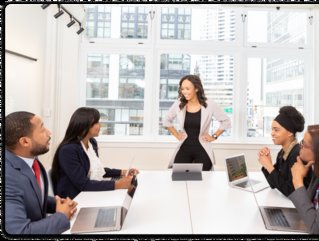 Source: Terzo Cloud
Terzo Cloud explains how to stop ineffective Contract Lifecycle Management systems from eroding your business with these three Key Performance Indicators
Senior leaders are beginning to realise just how much of their company's financial results and operational effectiveness flows through contracts. This priority is supported by a McKinsey & Company article that explains suboptimal contract terms and conditions, alongside inefficient contract management, can cause up to a 9% loss in annual revenue.
When you're unsure what's going on with your contracts — whether that's renewal dates, billing and payment terms, etc. — it leads to major problems. And these problems have serious impacts on your company's efficiency, time management, and finances.
Here, we explore which contract management Key Performance Indicators (KPIs) will allow companies to evaluate and improve your organisation's approach.
KPI 1: Percent of contracts digitised, centralised, & searchable
Most organisations have digitised (usually PDF) images of their contracts in a central repository — maybe even a Contract Lifecycle Management (CLM) system. For contracts, the move towards basic digitisation practices and CLMs has largely been driven by legal departments, audit requirements, and "sell-side" use cases. But for "buy-side" use cases (people who run the business), contracts still aren't centralised or searchable.
So, what are the benefits of implementing a CLM v2.0?
Save hours of inefficient work and miss fewer deadlines
Put the right data in the right hands at the right time
Make fewer manual errors
Increase confidence to make smarter decisions
Improve your company's bottom line
KPI 2: Percent of contracts assigned for management
A glaring issue with CLM v1.0 and manual legacy methods is that they don't allow for individual mapping of contract ownership across functions in the organization.
According to a study from World Commerce & Contracting (formerly IACCM), the average cost of poor contracting is 9.2% of an organisation's annual revenue, and it's even higher than that for large capital projects — up to 15% of the contract value.
Here's a high-level look at how features and experiences differ within the world of CLMs.
CLM v0.0 or v1.0:
Long, frustrating searches for the current contract and past versions of the contract
Documents stored in multiple repositories across different business units or functions
Manual review with legal or professional services support (or reliance on vendors) to understand the current agreements
CLM v2.0, i.e. Terzo:
Single source of truth contract repositories
Instant search capabilities – virtually no time lost searching for documents
Quick reviews of the most valuable information
When using a CLM v2.0, you'll save hours of inefficient busywork and miss fewer deadlines. You'll be able to put the right data in the right hands, quickly, while making fewer errors than you would manually. Plus, there's increased confidence to make better decisions when you have a sophisticated CLM to fall back on.
KPI 3: Percent of contracts with metadata extracted
Managers are very aware that critical details about vendors and the supply chain reside within contract metadata. However, managers also say they either: a) lack access to contracts, or b) don't have time to review contracts for relevant details. The simple solution for transforming operator effectiveness? Extract the key data and clauses from your contracts and make the metadata searchable by the business.
A poor experience might look something like this:
No access to contracts or contract metadata
Requirement for legal support to laboriously review contracts to identify key terms
Making decisions without getting the details first
While an ideal solution looks more like this:
Easily accessible platform has searchable contract metadata and full-length contracts in one place
Finding the right details takes minutes instead of days or weeks
Operational decisions can be contextualised on the line, operated with facts, and overall more well-informed
A revolutionary solution for contract intelligence
Of course, there are more KPIs that can enhance your contract performance. We're only scratching the surface of that conversation here. But beyond KPIs, and the obvious downfalls of using a CLM v.1.0 to attempt to achieve them, having a solid solution for contract management just makes sense. Much like the many updated technologies we rely on to streamline and optimise efficiency (think Asana vs manual project management or Slack vs email), there's simply a better way to manage your contracts now. A way that didn't really exist before. A CLM v.2.0: Terzo.
Our AI-powered contract intelligence saves you time, money, and offers a layer of accountability not found in those antiquated digital filing cabinets we mentioned earlier. A CLM v.2.0 doesn't just work with you; it works for you. From its sleek user interface to its advanced contract intelligence capabilities, Terzo is here to change the way you view and experience CLMs.