Sourcing & procurement: Keelvar secures US$24mn in funding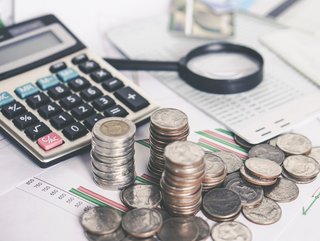 Global intelligent sourcing and procurement automation solutions provider, Keelvar, secures US$24mn in funds to radically improve the procurement function
Announced by global intelligent sourcing and procurement automation solutions provider, Keelvar, the company has announced its raised US$24mn in its Series B funding round.
Simplifying and radically improving procurement
With its latest funds of US$43mn, Keelvar has set its ambitions on simplifying and radically improving the procurement function, "the world's most inefficient trillion-dollar marketplace," says Keelvar.

"Procurement is broken. Costs are out of control, capacity is scarce and disruptions are everywhere. This dynamic makes it incredibly difficult for buyers and suppliers to remain agile, manage risk and strike deals," said Alan Holland, founder and CEO of Keelvar.

Led by 83North with participation from Elephant, Mosaic, Paua and Celonis, Keelvar's total capital has raised to US$43mn.
What will Keelvar do with its latest funding?
Leveraging AI, data science, and smart sourcing bots, Keelvar empowers its customers to make crucial supply chain decisions quickly and confidently, particularly during ongoing change and disruption.

"We see an immense opportunity to alleviate economic and supply chain bottlenecks by making the sourcing process easier, faster and more intelligent. Our technology fundamentally changes what's possible by offering a new approach to intelligent automation and optimisation," said Holland.

Keelvar plans to leverage its investment to scale up its operations in the US, an area where demand for intelligent sourcing solutions is rapidly increasing.

The company also plans to provide new solutions for large enterprises and mid-market businesses, as well as accelerate its vision of making frictionless and no-code sourcing automation solutions available to all.

"Enterprises were blindsided when the pandemic shut down the global supply chain. As issues persist and show no sign of relenting, c-suites are finally recognising that intelligent automation is a must-have," said Philip Chopin, partner at 83North.

Chopin added: "Keelvar's unique automation and optimisation solutions empower procurement teams by helping them easily define their needs and react faster to market changes. The company's blue-chip customer list and incredible retention and satisfaction rates are a powerful testament to its technology, team and vision. Keelvar is revolutionising how procurement is done and we are excited to be part of its success in the years to come."