SoftCo: How is RPA impacting the accounts payables process?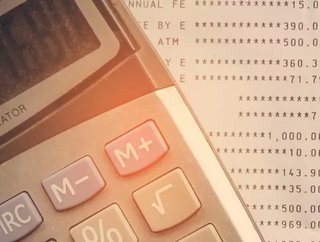 What is robotic process putomation (RPA) and how does it affect accounts payable? From removing errors to lowering costs, here's a brief rundown
As organisations search for ways to improve efficiencies, robotic process automation (RPA) is growing in popularity. 
Robotic process automation is robotic-like software that replaces humans to automate repetitive, rule-based tasks, and processes. RPA can interact with existing IT applications, as well as capture, interpret and automate recurring tasks, meaning employees can dedicate more time to customers.
According to a recent report by Deloitte:
78% of organisations surveyed are already implementing robotic process automation

16% plan to incorporate RPA into their invoice processing and AP automation strategy in the next three years
With robotic process automation in accounts payable, finance professionals avoid manual tasks, leading to many benefits:
Removal of errors
The process of invoice data capture is greatly improved through robotic process automation. With manual data capture, the monotonous and intensive nature of the task inevitably leads to occasional mistakes in the data entered into an AP system. Such errors can prove to be particularly costly. However, RPA, having been programmed to look for specific information, operates error-free.
Improved compliance with Robotic Process Automation
When operating under manual processes, receipts for goods or services can be forgotten. 
However, with robotic process automation, an automatic alert is sent to the PO creator when the PO is missing, meaning any hold up in the process is kept to a minimum. 
Improved efficiency
Operational efficiency now stands as the number one priority in procurement. Most organisations have complicated invoice approval workflows in place, meaning that an invoice has to go through a number of people and checks before it is fully signed off and a supplier is paid.
A robotic process automation system can manage a pre-configured invoice approval workflow and remove many of the inefficiencies that exist. With relevant invoice approvers assigned, RPA can then automatically route the invoice to each approver, at each stage of the workflow, prompting them to approve or decline.
Thanks to RPA, AP staff no longer have to chase down approvers for invoices or manually enter data and examine exceptions at the data capture and matching stages.
Cost savings
According to a Deloitte survey: 
76.4% consider reducing costs to be the top procurement priority 

76.1% say it is digital transformation 
Given this trend, robotic process automation will become central to business strategies.
Many invoice data entry and matching responsibilities were previously outsourced, but organizations can make significant savings by implementing one single RPA system to take on those roles.
Improved supplier relations
The shorter invoice cycle that RPA delivers minimises the chance of a delay with payment. Additionally, with both the procurement and accounts payable teams, along with suppliers operating within the same system, the status of an invoice is visible at all times.
With such a range of benefits in RPA, universal adoption would not be a surprise over the next few years.