SoftCo: Four reasons why organisations are modernising P2P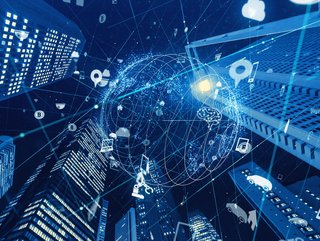 Discover four advantages that are driving organisations to leverage technology in order to streamline and modernising the procure-to-pay (P2P) process
With pressures to drive cost and time savings rising, leaders in procurement and finance are coming to the realisation that the time for agility is now. To keep up with increased earnings and revenues, business models, budgets, and processes need to evolve in order to keep up with this growth.
"Investing in procure to pay solutions reduces stress levels for finance teams, ensures efficient operations, and improves spend transparency. Efforts to support digital transformation are popular, and a Deloitte survey reveals that 92% of finance leaders plan to introduce more technologies and automation into operations," said SoftCo.
Why Modernise the procure-to-pay (P2P) process?
SoftCo explains that the process of modernising the procure-to-pay (P2P) doesn't require a full ERP replacement, it is more about leveraging key technology that streamlines the process of buying and paying for goods and services.
Those successfully modernising their P2P are benefiting from four key advantages:
1. Cost reductions
Automating the process allows organisations to better understand their spend. Going forward organisations will need to better support their cost control and mitigation, particularly when 63% of leaders expect an increase in supply chain costs. Modernising the P2P process with technology can provide deeper insights into procurement to negotiate better pricing, reduce maverick spend, and prevent overcharging.
2. Save employee time
By automating the P2P process organisations can benefit from eliminating multiple manual tasks. In doing so organisations can gain back time to focus on important and more strategic tasks. "Companies that leverage automation in processing payables process invoices 74% faster," commented SoftCo.
3. Visibility
With the help of P2P automation, organisations with a lack of visibility into their procurement processes can manage their entire P2P process on one system with a single interface.
4. Decreasing risk and human error
With the help of P2P automation, organisations can match invoices to purchase orders for information validation. This helps to reduce the risk of human error and reduce problems such as duplicate invoicing, paying incorrect amounts, and paying the wrong suppliers.
Click here to read SoftCo's full insights on P2P modernisation.