SirionLabs to transform CLM solutions with KPMG India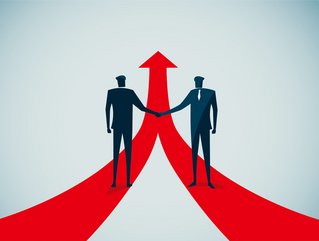 SirionLabs forms strategic alliance with KPMG India to accelerate contract lifecycle management (CLM) transformation to drive business value in the region
Announced jointly by SirionLabs and KPMG India, the two have formed a strategic alliance to accelerate the transformation of contract lifecycle management (CLM) within the region.
Bringing together KMPG's vast experience in contract management services and SirionLab's industry-leading AI-powered solutions for CLM the two hope to drive business value for both organisations and their customers.
Contract Lifecycle Management (CLM): Critical to driving real business value
With many procurement functions looking to transform their organisation's revenue, cost, risk, compliance, agility, innovation, and collaboration, SirionLabs and KPMG highlight the importance of being able to effectively manage third-party relationships and the underlying contracts.
The two also shine a light on technology's ability to effectively manage contracts, solve complex business problems and enhance business performance.
"Contract lifecycle management today is an extremely critical business function that adds real value. Businesses often look at contracts or contracting in isolation. Adding to that, many of them just view it as an administrative burden for their sales, procurement, and legal departments. The alliance with SirionLabs will enable businesses to revisit their contract design and effectively manage their third-party relationships," commented Vijay Chawla, Partner and Head of Risk Advisory, KPMG India.
SirionLabs' AI-powered CLM Platform
Offering end-to-end digital solutions for the entire CLM process, SirionLab's AI-powered platform combines contract authoring, performance management, invoice auditing, relationship management, risk management, and advanced analytics to drive seamless collaboration across all teams.
"The KPMG in India and SirionLabs partnership is a powerful combination. Our common vision to reimagine and reinvent contracting through AI- and ML-powered solutions allows us to unlock the potential of digital transformation for driving greater business impact and placing our clients on the path to success in the new digital business landscape," added Ritesh Tiwari, Partner, Forensic Services, KPMG in India.
"We are excited to join hands with KPMG in India, which consolidates our existing relationship with KPMG globally. SirionLabs' AI-powered CLM solutions offer a host of category-leading capabilities that help businesses simplify and transform their contracting experience as they navigate through the challenges and opportunities of digitalization. With KPMG in India's rich expertise and experience, this alliance will open immense possibilities for organizations across the contracting lifecycle, ensuring their digital strategy is aligned to business outcomes and delivers measurable value," added Puneet Bhakri, Senior Vice President, Global Alliances & Partnerships, SirionLabs.