SirionLabs: Five benefits of AI-based contract negotiations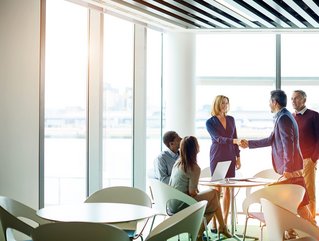 Discover how artificial intelligence (AI) is helping procurement evolve its management of contract negotiations
Modern procurement functions today are grappling with the growing complexities of the supply chain, and while many basic practices have been automated one area in need of attention is contract negotiations.
Traditionally, very manual in its management, continuing to conduct processes in this way at such a large scale can put significant strain on an organisation.
The function needs to be reimagined to ensure it is highly scalable, risk-aware, and geared towards mitigating negative impacts on the bottom line.
Common issues associated with the traditional approach include legacy tools, human error, prolonged negotiation cycles, ineffective risk management, and a lack of centralisation.
Five benefits of contract lifecycle management (CLM) platforms powered by artificial intelligence (AI)
"In today's world, manual contract negotiation processes may not be enough to negotiate satisfactory contracts," said Devinderjeet Singh, SirionLabs.
To ensure better business outcomes, SirionLabs emphasises the importance of embracing intelligent AI-driven contract lifecycle management (CLM) software.
So what are the benefits of AI-driven contract negotiations management?
1. Legal review automation and collaborative redlining
Next-generation AI-powered CLM platforms offer users comprehensive integrations with Microsoft Office products to streamline contract reviews and the redlining phase.
"This is critical so that enterprise teams can edit and review contract drafts in real-time and drive the negotiation process more efficiently within a familiar software environment," explained Singh.
Utilising an AI-powered CLM platform can also help organisations to scan documents at scale, highlighting changes to a draft in a matter of minutes. "This in turn will enable human reviewers – who would otherwise spend hours or days comparing versions – to focus on more strategic goals," added Singh.
2. Risk management
By harnessing AI, organisations can standardise and align their contract negotiations with company policies to reduce their exposure to risk.
"During the initial drafting phase, users can leverage pre-approved templates and clauses to ensure a contract's language is compliant with company-preferred positions from the get-go." said Singh.
AI can also help to autonomously identify missing clauses in third-party drafts, offering prescriptive clause suggestions for effective risk control. Historic contract data can also be leveraged with the help of AI to make recommendations for stronger, smarter contracts.
3. Centralised storage
Harnessing an AI-powered CLM platform provides organisations with an effective way to manage their contract data in a centralised cloud-based storage solution.
"Companies gain a secure and sustainable method of storing digitised contracts. The repository also acts as a single source of truth for all contracting data including related documents, comments, and communication from the negotiation phase," said Singh.
4. Simplifying collaboration
With contract negotiations requiring close collaboration between multiple stakeholders and counterparties, harnessing an AI-powered CLM platform streamlines and automates this process with configurable workflows.
"The workflow can be configured with business rules to enable threshold-based auto-approvals for simple contracts such as NDAs. Meanwhile, more complex contracts can utilise conditional workflows for approval on a case-by-case basis, further streamlining the negotiation process," explained Singh.
5. Analytical insights
With the help of AI-powered analytics within the CLM platform, organisations can analyse retrospective contract data to discover insights and trends to gain a competitive edge during contract negotiations. "Teams with CLM tools can then utilize these insights to modify clauses in new contracts," said Singh.