SEC's power procurement unit taken over by Saudi government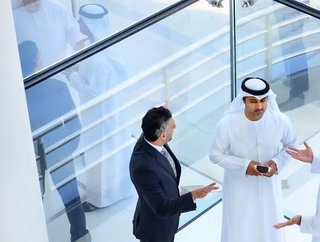 In a restructuring programme Saudi Electricity Company will move the ownership of its subsidiary, Saudi Power Procurement Company, to the government
Saudi Electricity Company has a vision to: 'Provide world-class energy services'. This was realised today, after it announced that His Royal Highness the Minister of Energy, Chairman of the Ministerial Committee for the Restructuring of the Electricity Sector, Prince Abdulaziz bin Salman Al-Saud, has approved a move to purchase and transfer the ownership of SEC's entire stakes in the Saudi Power Procurement Company (SPPC) to ownership of the government.
The decision is a part of a restructuring programme in the electricity sector, which aims to 'Reinforce transparent commercial relations among the electricity system players'.
Sustainable procurement in Saudi Arabia
The Kingdom's long-term electricity plans include:
A decrease in the reliance on liquid fuels for electricity production

Sustainable environmental protection

Reliable electricity transmission 

Producing electricity using renewable energy 
These objectives from Saudi Electricity Company will enhance the quality of the service to consumers across the country. 
However, the Saudi Power Procurement Company remains responsible for the renewable and conventional energy projects.
The Procurement company is in charge of business agreements for the procurement and sale of power and procuring fuel.
SEC will shortly declare the finer points of the transfer of ownership, such as the:
The contractual frameworks

Agreements 

Wider material impacts
Saudi Electricity Company 'To provide world-class energy services to our nation and our customers'