Scanmarket's seven key advantages of contract management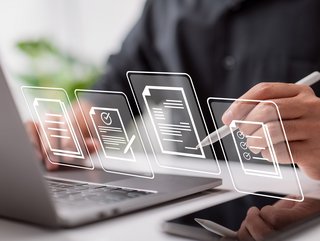 Procurement Magazines breaks down even key advantages of contract management from Scanmarket's latest insights on why contract management is so important
When it comes to the contracts and agreements between organisations and their suppliers, Scanmarket - a leading source-to-contract (S2C) software organisation - highlights that these often become the backbones for the structure of an organisation. They can be key to driving the organisation forward, but if not managed correctly can have a negative impact.
"From employment and policies to sales and logistics, from clients and customers to vendors and stakeholders, contracts are a key element of business strategy, no matter the industry," said Scanmarket.
"Due to their importance and the heavy reliance of agreements underpinning the global supply chain and commercial economy, contract management should be high on the agenda for businesses of any size, as in the current market, scalability and agility should be critical targets, both of which can be met by having excellent contract management."
Seven advantages of contract management
1. Centralisation
Many contract management software solutions are designed and built around a central repository.
This creates a single and unified data pool. As such organisations can benefit from better decision making based on facts from up-to-date and actionable data. Having a centralised solution also helps with version control and preventing loss of data.
2. Risk management
With more efficient contract management, organisations can reduce the risks associated. By improving the efficiency of the contract lifecycle process organisations can benefit from greater availability of resources for monitoring of third-party relationships and value opportunities.
"Using the monitoring and auditing tools within contract management software your business can continually and quickly, identify and mitigate risks. Including operational, financial, and reputational risk. This analysis combined with the granular data and auditing tools, means you can be proactive in your approach to risk," commented Scanmarket.
3. Improve efficiency
Improving efficiency for any organisation is a top priority. By automating the contract management process, organisations can streamline the governance and administration through the contract lifecycle. Improve efficiency can also lead to greater productivity, as well as saved time and resources.
4. Standardised processes
By adopting a digital platform organisations can automate and standardise the contract management process. This can improve administrative efficiency and optimise an orgainsations structure by removing siloed departments.
5. Control
By having efficiency and control organisations can gain benefits across the entire contract management process from contract creation and standardisation of language through to future-proofing and scalability.
6. Tracking, monitoring, and reporting
With automated contract management software, organisations can make fact-based decisions when it comes to contracts and their value. Organisations can benefit from seeing an overview of the entire operation with the help of reporting and analysis tools.
"By tracking valuable information, milestones and events and using trigger notifications for critical deadlines and deliverables, software can offer your business full control over a contract and avoid any costs to your business," said Scanmarket.
7. Automated workflow
Implementing a digital contract management solution puts all information about an organisation in one place. This allows relevant teams to maintain and manage complex contracts and control organisational structure without complications.
Organisations can benefit from more controlled and transparent operations with a greater ability to manage large amounts of complex contracts.